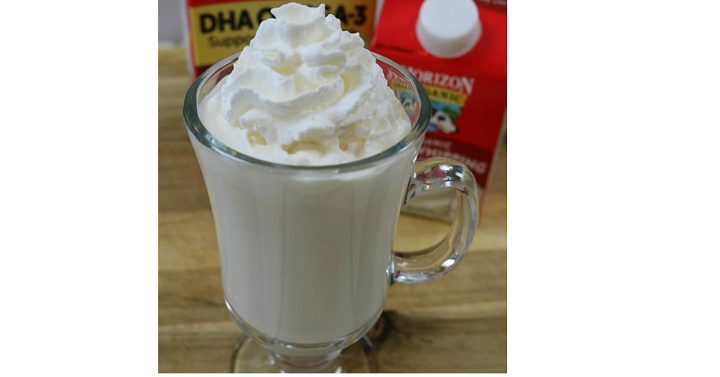 My kids found a recipe for Vanilla Steamers and begged to make it. I agreed and they started to make it. The outcome was actually really good. It's a good change from the traditional hot chocolate. This recipe has simple ingredients that you most likely have in your home as well. Enjoy this yummy Vanilla Steamer this winter season!
Homemade Vanilla Steamer Recipe
Recipe & Picture by Premeditated Leftovers
Ingredients
1 cup milk
1 teaspoon vanilla
1 teaspoon sugar
whipped cream (optional)
Directions
Add milk, vanilla, and sugar to a microwave-safe coffee cup. Stir to combine.
Heat the milk in the microwave for 1 minute. If it is not warm enough, heat for an additional 15 – 20 seconds, but avoid letting it reach a boil.
Top with whipped cream if desired.