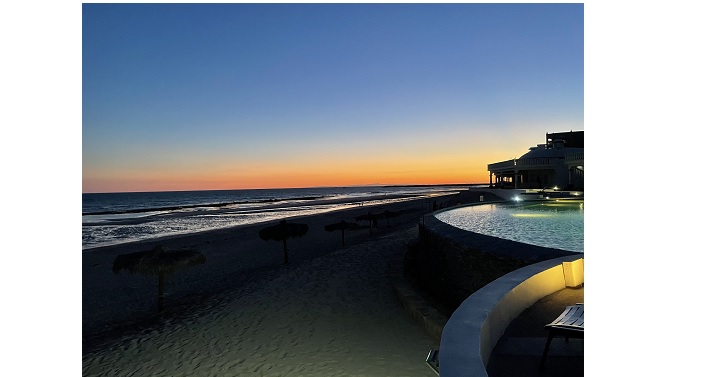 We recently returned from Puerto Penasco, Mexico or Rocky Point. It was our first time going there so I had some concerns but ultimately loved it there. We were able to explore the area, eat amazing food, relax just enough and create some fun memories. If you have this on your list, check out these must dos!
Swim at Sandy Beach. This beach is amazing with soft sand and beautiful views. You will see plenty of vendors on the beach selling food and souvenirs.  You can even stay in a hotel on that beach so you can walk it every day.
Search for sand dollars at La Choya beach. Check the local time for the lowest tide and head to the beach then. You will find tons of sand dollars at this beach. It's so fun to see them on the beach. Take the kids and find the sand dollars.
Eat at the local restaurants. We have found a few favorites to eat at, including: Pollo Lucas (Lucas Chicken),  Taqueria El Poblano #1 and Churros Penasco.
Walk the Pier. There are the most yummy pina coladas on the pier. You can look out into the ocean and walk the souvenir stores.
Flour Tortilla Factory. Stock up on fresh daily made tortillas from their factory. We went and got a few stacks which we ate throughout the week. There is also a corn tortilla place close by.
Ride 4-wheelers. Our boys loved riding the 4-wheelers around the resorts. You will see different people trying to get you to rent them for an hour or so. You can choose any place you want! They are relatively inexpensive and a good time.