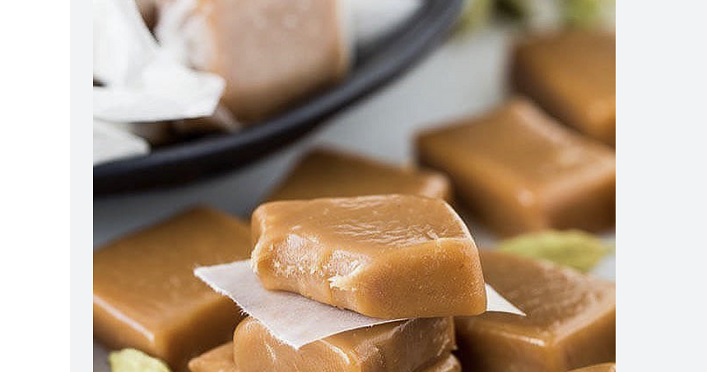 Every year we like to give a small gift to our neighbors and teachers. Our gift has evolved over the years to these yummy Christmas caramels. They are easy enough that the kids can even help. They do take time to stir and to cut and wrap them up, but they are so worth it. Enjoy!
Christmas Caramel Recipe
Ingredients
1 Cup Butter
1 Cup Dark Brown Sugar
1 Cup Sugar
1 Cup Light Corn Syrup
1 Can Sweetened Condensed Milk
1Tsp Mexican Vanilla
Dash of Salt
Directions
1. Butter side of heavy pan.
2. Put at medium heat and add all ingredients, except Vanilla, and slowly bring to a boil. Keep stirring with a wooden spoon at a rolling boil and cook to softball.
3. Use candy thermometer and cook to 234 degrees.
4. Take off heat and add vanilla.
5. Pour into a buttered 9×13 pan – do not scrape the cooking pan.
6. Cool completely before touching/cutting.
7. Cut into squares and roll in wax paper.