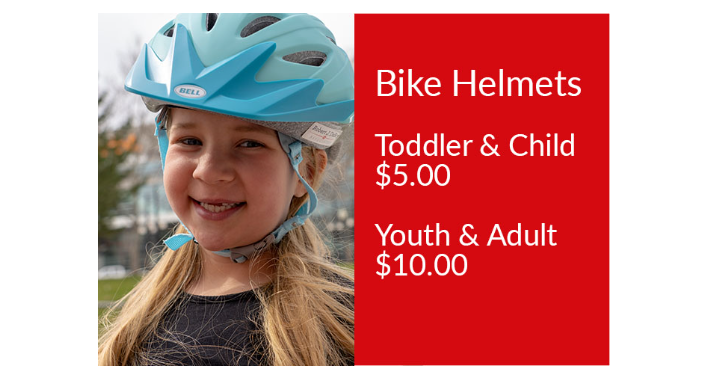 The weather is warming up which means the kids are outside a lot more. My kids love riding their bikes and I realized this year that their heads have outgrown their helmets. Kids get tempted to ride bikes without helmets if they don't fit or they are uncomfortable. As parents, buying a new helmet might not be a priority or in the budget. However, wearing a helmet is SO important. It literally can save your life.
For my Utah readers, I have a great way to save money on helmets for the whole family. Robert J Debry and associates offers Bike Helmets Toddler & Child for $5 and Youth & Adult for $10. That's a steal! These are brand new BELL Bike Helmets. I recently went to the Millcreek location and bought new helmets for the kiddos. They were SO excited and I was SO excited because it cost a fraction of what I would pay at the stores.
There are three Robert J Debry locations that offer this deal. You can find the information here. Please be sure to call your location before you go just to be sure they have some in stock. 
For those of you who won't live in Utah, maybe do a quick search in your location for injury lawyers and see if they offer the same deal. They just might. Let's be safe this summer by wearing our helmets.