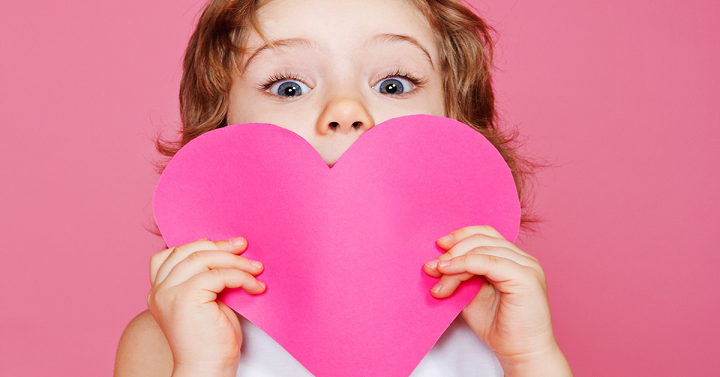 Valentine's Day is the day of love. That doesn't mean just your spouse or significant other, you can celebrate with your children as well. They're anxious to feel loved and need us to express that to them, and who doesn't love a reason to celebrate! Not all children feel loved through gifts so think of your own child as you come up with some fun ways to celebrate the love you have for them. Here's a few way we plan to celebrate this year!
Pink Pancakes – my kids love when we color our pancakes before cooking them! It adds a fun touch. You can even get create and make different shapes or letters.
Strawberry milk – this is a must to go with our pancakes
Heart Attack – the night before Valentine's day I cut out hearts and write love notes on each one. The tape them to their door that night for them to wake up to. They love seeing all the different things I write and it usually stays up for a week or two.
Letters – when was the last time time you wrote your kids a letter letting them know all the reasons you love them? Now is a great time to do so.
Heart Hair – My girls love when I take the extra time with them doing their hair. The one on one time means a lot to them and although I'm not that talented they don't mind.
Valentine's Craft – my girls also love crafts, so I try to find some type of Valentine's day craft we can do together after school. We'll sometimes invite neighbors over to craft with us too.
Special Dinner – woman aren't the only ones that like a candle light dinner. Pull out a couple candles and make it a special dinner for the kids too.
Sugar Cookies – I know we just got through the Christmas holiday but why not pull out the cookie cutters and make some yummy heart shaped, Valentine's Day themed sugar cookies. It's a great way to bake together and take some yummy treats to the neighbors you love as well.
Homemade Valentine's Day Cards –  usually while Daddy is at work we'll make special valentine's day cards for him to come home too. You could even put together a welcome home poster to hang on the garage door.
This is just some fun ways we celebrate Valentine's Day together with the kids. Hopefully you can find some ways to show those you care how much you love them this year.