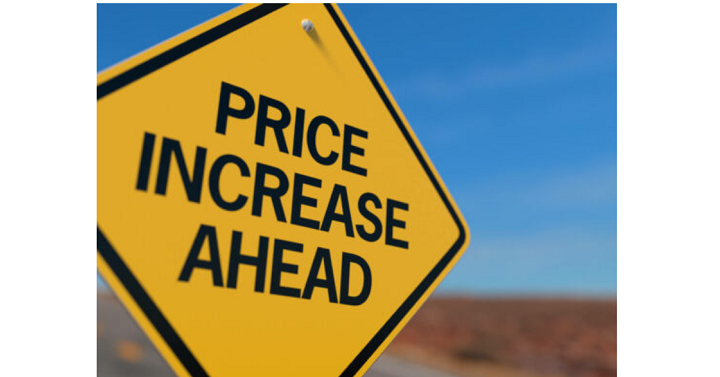 It's been almost two years since we heard the word COVID-19 and the uneasiness we felt and the unknowns that were brought with it. Recently, we've seen a big inflation around the nation which basically means a general increase in prices. I've noticed this at the grocery store as well as online shopping for clothes and other items. It's becoming pretty crazy for some food items that I usually buy. I've come to the conclusion that I can't continue my normal shopping habits with this high inflation. I have to change how I buy. Here are a few tips that I've started doing that may help you during this hard time.
Shop Less often. If you don't go into a store, then you won't be spending money! If you usually shop twice a week, then get down to once a week. I am doing this and notice a big difference in my grocery budget. I'm not doing those compulsive purchases.
Write out a meal plan and grocery list and stick to it. Are you a list writer? I definitely am. Although, there are times that I go to the store without a list and I buy absolutely everything I want!! It's terrible. Make a meal plan for the week and write down your grocery list, then stick to it.
Do online pickup orders through Walmart or your local stores. I started doing this at my local Kroger store and I LOVE it. I'm not tempted to buy extra items that I don't need. Get out your list and just add those items to your cart, check out and go pick it up.
Get back to the basics and do some home cooking. Instead of buying those overpriced store cookies, make your own! Find a good bread recipe and other favorite items and make them at home.
Shop front page of the grocery ads. The front page of grocery ads has amazing deals for that week. This is to lure you into their store and hopefully have you buy all of your groceries there. However, shop those front page deals and snag those items that you will use. You could even use those items in your meal planning for the week.
Use coupons and sale. You can pair coupons with those front page deals too. Be sure to clip digital coupons for groceries and use coupon codes for online shopping. This makes such a big difference. Never pay for shipping!
Shop second hand. I love using Facebook marketplace. Recently, I bought a brand new book for my kids for Valentine's Day for over 50% off what I would have paid online. So before you make a purchase, check your local FB Marketplace or other online app that sells second hand items.