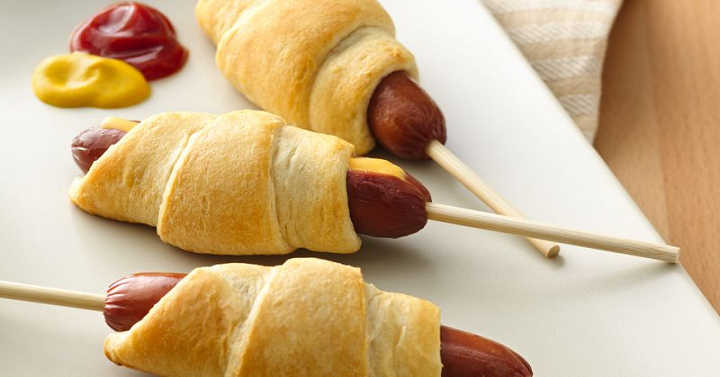 This year seems to be the year everyone is getting away and going camping. And for good reason, with the current situation it's the best way to get away from the city, relax with the people that really matter and eat yummy food! We've had a trailer the last couple of years so I wanted to share some of our favorite meals we take camping! I promise they'll have you drooling!
1. Dutch Oven Pull-Apart Pizza – this is one I tried for the first time our last camping trip and it was a big hit! It's simple, get Rhodes frozen rolls, pepperoni, cheese and any other toppings you want for your pizza. I cut each of the rolls in half and placed them on the bottom of my dutch oven. Then I sprinkled on our toppings (pepperoni, olives and peppers) leaving the cheese for last. When cooking, place more of your coals on top so you don't burn the bottom of your dough. Then once they're done you can dish them out and serve with marinara sauce for dipping!
2. Campfire Hot Dogs with Crescent Rolls (pictured above)- this is a frugal and easy meal to take camping! All you need is your hotdogs, crescent rolls and a fire. First I patted down the hotdogs to make sure they were nice and dry (it will help the dough to stick). Then we wrapped crescent rolls around each of them and cooked them over the fire! Super simple and so yummy! We served with a size of watermelon and beans.
3. Hawaiian Sandwiches – This was a quick lunch we served up with some chips! All I did was take a bag of the Hawaiian Rolls and sliced them in half the long way (horizontal). I spread our mayo and mustard on each side, placed our meat and cheese and put the top back on. Then sliced them to make mini sandwiches for everyone. You could easily make these ahead of time and place back in the package the rolls came in. This will not only save you time but space in your cooler.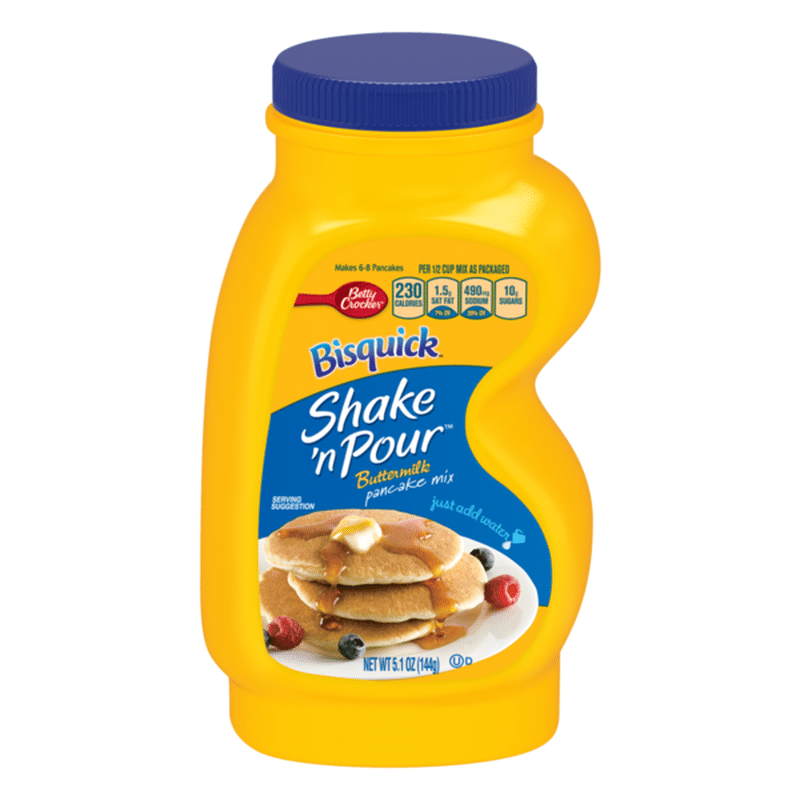 4. Pancakes – this is another one you can make ahead of time. I love the containers that have all the dry ingredient inside and you just add your water to the container it comes in. It is also simple enough you can do for cheaper from scratch as well.
5. Cobbler – You can't go camping with out making cobbler. There so many different ways to do this and different flavors. We've done apple and peaches which are both amazing. Our favorite way to make cobbler though is with 7-up. If you haven't make this before you're going to be in heaven. All you need is 1 box of cake mix (we like yellow but you can use white or even spice if you want), 1 stick of butter and a large can of peaches (or any other fruit you'd like). You'll dump your fruit on the bottom, sprinkle your cake mix over top and layer your butter across the cake mix in slices. That's it! Remember when cooking in the dutch oven to add more heat to the top so you don't burn the bottom of your cobbler.