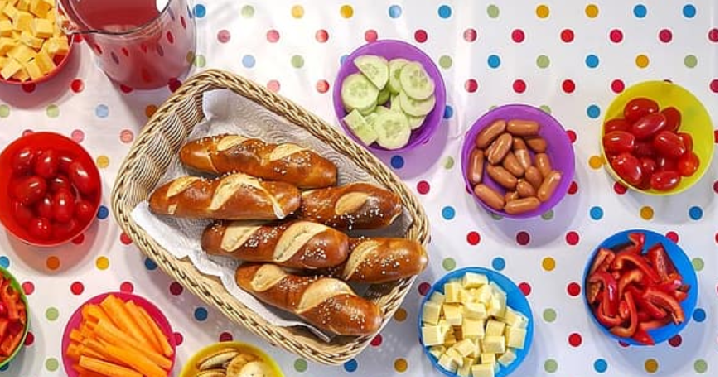 It's summer and my kids keep telling me they are hungry. It's exhausting. Anyone else feel that way? I've decided I need a long list of items that the kids can choose from and just go grab. Some items I have to make and prepare, but a lot of them are grab and go snacks- which is easy on everyone. These would be great for at-home school which is coming in a few weeks too. I notice if my kids aren't hungry, they work and learn a lot better.
Crackers and cheese- make your own or buy them here.
Crackers and peanut butter- make your own or buy them here. 
Ants on a log: Celery with peanut butter and raisins or chocolate chips on top
Dried fruit– easy to eat when doing school
Belvita breakfast biscuits– my kids LOVE these and they fill you up
Fruit and veggie smoothies
Muffins/Breads freeze them and then just grab them out when needed
Yogurt and granola parfait- add any fruit you have on hand
Hummus and crackers
Fruit Snacks- either make your own, or buy them!
Pick a few each week and rotate them so the kids have something to look forward to. This might help their energy when they get tired doing their school work.