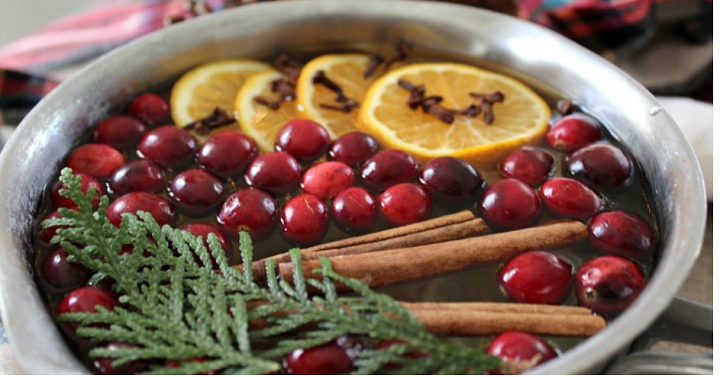 It's that time of year when I love my home smelling of cinnamon and Christmas trees. There is a super easy way to get your home smelling like that all season long. Check out this recipe and you're guests and family will truly love it.
Recipe and picture by The Homespun Hydrangea:
Ingredients:
1 small lemon
1 small orange
1 cup of whole cranberries
3-4 cinnamon sticks
 pinch of dried cloves
 pinch of nutmeg
 2-3 small pine branches
4 cups of water
Directions:
Fill your pot with 4 cups of water. Slice the oranges, lemons into thin slices. You can use the seeds and ends in this recipe. No just drop the fruit, cranberries, cinnamon sticks, cloves, nutmeg and pine into the water and bring this to low.