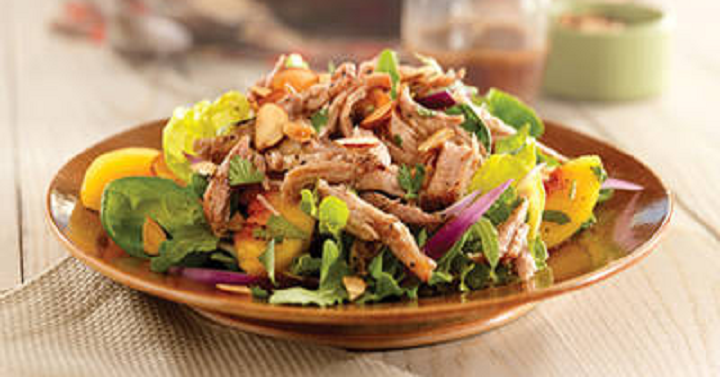 School has started and the extra curricular activities are starting up which means there's not much time to cook and eat dinner between running back and forth. So I've come up with our 5 favorite dinner meals that are quick and easy to put together for busy nights!
Rotisserie Chicken Tacos – anytime you can use a rotisserie chicken it will cut your time down drastically. So I'll usually get one of these and shred the chicken with some seasoning and put it inside a taco shell with our favorite toppings. Here's a great recipe if you need step by step instructions.
BBQ Pulled Pork Salad – Salads are my favorite go to meal during the summertime. I'll just place pork in the crock pot and pour BBQ sauce over top of it (usually a whole jar). Then let it cook and shred it before serving. You could even do sandwiches if your family prefers those or tacos, those are delicious!
Cheesy Sausage Pasta – this is a kid favorite in our house. It's like a mac and cheese only stepped up a notch (or two). And even better, you can make this all in one pan.
Sliders – These aren't just for football games, they're perfect for dinner too! This is my favorite recipe but there's so many out there so find one your whole family loves and enjoy on those busy school week nights.
Grilled Cheese and Soup – my mom worked a couple week nights each week so we had to make dinner and this was always on the menu because it was quick and easy and everyone got to pick which soup they wanted that night.
We're all trying to do our best to get a good meal on the table but don't ever be to hard on yourself. If cereal is for dinner tomorrow night, that's ok. Need to pick up dinner at your local fast food, do what you need to. We're all just doing our best!