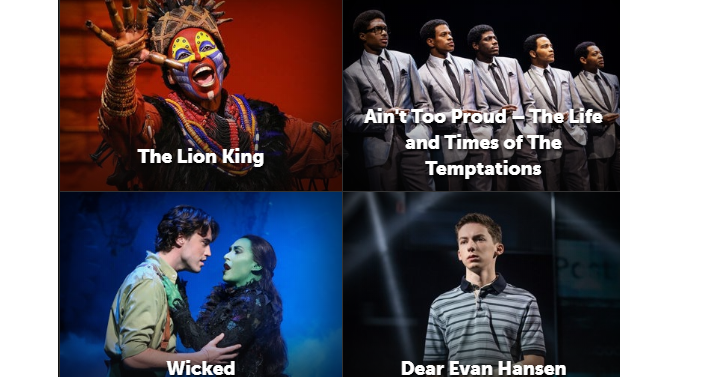 Heading to New York City? Then I'm sure you have a Broadway play on your list of things to do. However, they are pricey! We just returned from New York and found the BEST ways to save on Broadway tickets. Hopefully this will help you save some money as well as enjoy a fantastic show.
TKTS Booths. You'll want to first download their App. This will tell you which shows are available on which days. Once you know which shows you want, then head to their booths. There are 3 locations and most open at 10am- but check their site before you go. The benefits of buying from TKTS are the discounted tickets- most 50% off and the low fees which are generally around $6 per ticket, which is a lot lower than you would pay for online fees. I paid $25 per ticket just in fees online.
Rush Tickets/ Same Day Tickets. To get day-of tickets, then head to the actual theater where your show is located. Check the time their ticket booth opens and be there a bit before to get in line. Generally you can get same day/rush tickets for $50 and under. Some popular shows like The Lion King don't necessarily do "rush tickets", but they do have $99 ticket deals for random 1 person seats or front row tickets. That's a great way to get discount tickets as well. Again, the fees to get tickets in person are super low.
Lottery tickets. You can sign up for the lottery for the show you want to see. Each show has a different way they run their lottery. So be sure to read their guidelines. The benefit of the lottery is super low tickets. Again, they may be in areas that are partial viewing or harder to see areas, but if you can get them for $10, then that's totally worth the price.
Standing Room. If you don't mind standing during the performance, then be sure to check at the theater if there is standing room tickets available. This usually is available if a show is sold out and they have room for standing.
**When buying a ticket, be sure you buy from reputable sites and locations. There are a lot of fraudulent tickets floating around and they will not be accepted for your show. I like to stick with the Broadway.com, TKTS Booths, and the actual theater where the show is being performed.