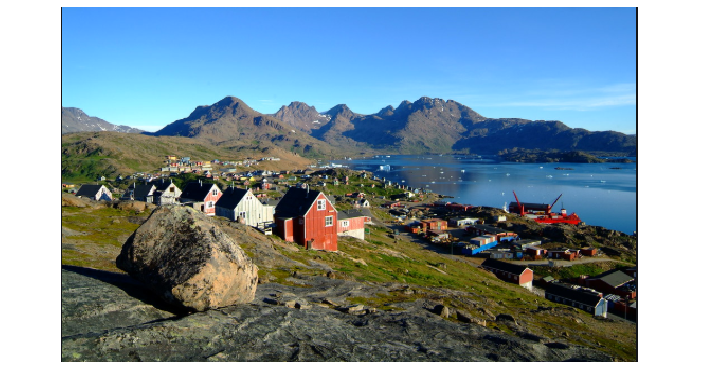 We love traveling to new destinations. This world is full of beauty and there is so much to discover. I've noticed that when we are in new locations there are a few things we have done that make these new destinations so fun. Check these 6 tips that will help the next time you find yourself in a new city or town.
Find the tallest building or mountain in the city or town. Once you find that out, then figure out a way to get to the top! If it's a super tall mountain, obviously that won't work, but check into what is possible. That way you can see from the tallest vantage point and might find other places you want to visit just by looking down. For example, recently we visited Austin, Texas. The tallest point there is only a short hike up to Mr. Bunnell. Once we were there we saw a picture perfect view of the city as well as the surrounding areas. That vantage point is so fun.
Research what that city or town is famous for. We recently went to Philipsburg, Montana and did you know they were famous for their Montana gems? I didn't either, until I did a little research. We were able to go mine gems and our kids absolutely loved it. Take advantage of these unique attractions that can only be done at certain places.
While you are visiting the city or town, check and see if they have any festivities or celebrations going on. There are so many random celebrations that you may not even know of. When we visited the very small town of Anaconda, Montana they were having their Smelderman's days. I had no idea this was a thing until I heard about it from a local. This fun celebration provided a money drop, free candy, BBQ, and parade. Local festivities can be anything from boat races to farmers market. Exploring the city this way makes you feel like a local and will connect you to that location.
Use yelp to find one of a kind food and be daring! When in a new place you have to try the food that is unique to that area. In New York, I've heard the food carts that are everywhere have the best Gyros. I totally didn't think that would be the case, but I was up to try it out. The gyro was amazing! I was so glad we gave it a try. Also, be sure to ask locals where the best places to eat are. We do that every time we are in a new place. Locals know the secrets.
Use all forms of transportation. Recently we returned from New York. We were able to explore the city by plane, subway, bus, water taxi, boat, train and of course by foot. It's amazing how each form of transportation provides a different way to view the city. You could even grab a bike or scooter. See what is provided and try a few ways of getting around instead of just one.
Reach out to friends, family and acquaintances that lives in your city or town you will be visiting. Tell them you will be visiting their city and ask for recommendations and if they are free to meet up. This is one of our favorite things to do. Even if we aren't best friends, these locals love to explore the city with you and can give you some good inside info or be an expert travel guide. On occasions these friends or family might invite you to their own home. I love these unique experiences that really bring that local element into your visit. I remember being in Austria and being inside a family home and actually seeing how they live and cook. Those experiences are truly the best.