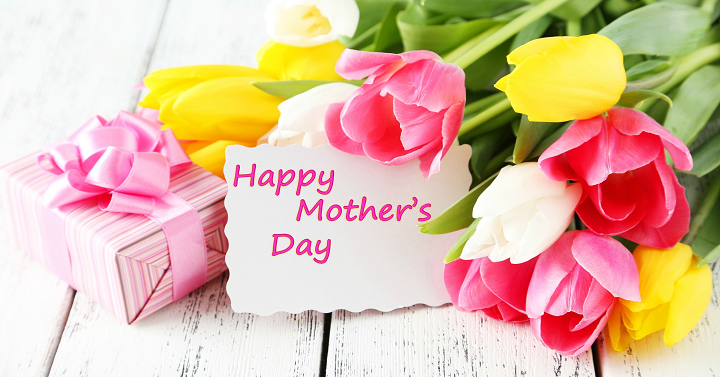 Mother's Day can be tough for so many different reasons but it's important to make that special person in your life feel loved. We don't usually buy big gifts for each other on Mother's Day or Father's Day but that doesn't mean we don't spoil each other! Here's some simple, cheap and even free ideas of ways you can celebrate Mother's Day!
Breakfast in bed – this is our tradition and one that really, I LOVE! We're not big breakfast people meaning we usually have our tradition cereal or morning shake every day. But Mother's Day morning I get a hot breakfast served in bed.
Sleep in – let mom finally get a morning to sleep in. Slip out of bed when the kids wake up and close the bedroom door behind you. Give her the chance to wake up to no alarm or kids needing her help.
Make a nice dinner – there's so many fun recipes available on the internet. Find out Mom's favorite meal and make it for dinner that night. Don't forget to include the kids.
Get the kids to make something for her – get out the paper and markers and let them make mom a card. Pull out stickers, scissors, glue and anything else your kids can craft with. Or make mom her favorite treat together in the kitchen.
Let the kids buy mom something at the store – go to the dollar store and help them pick out something fun and new for mom. They have nail polish, makeup and other fun finds. Or even Walmart for some bath bombs, new earrings, jewelry and more.
Let mom choose a family activity – what if mom got to decide what everyone is doing for the day? Sounds like a win win for me! You could go for free and take a hike together, play board games, watch a new movie etc.
Heart attach mom – it doesn't always have to be on Valentine's Day. Why not heart attack mom's door or mirror the night before so she has sweet messages to wake up to on the special day.
Memory Movie – put together some old photos and videos to music and watch them together with mom. She's going to love all the memories! This is even a good one for the grandparents.