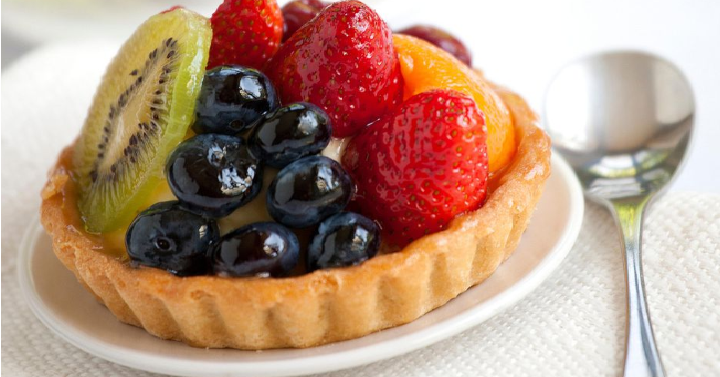 Fruit tarts…yum. A few months ago, I decided to figure out how to make these little beauties at home. They look amazing and they taste so good. However, I don't have a ton of time or patience to make everything from scratch. So, I found a super easy way to make the crust and then make a from-scratch filling which is so yummy. Now it's one of our family favorites and they are seriously SO easy to make.
Easy Mini Fruit Tarts
1 Package Pillsbury Sugar Cookies (24 pack) Get the ones shown here. They are already cute and perfect size.
1 (8 oz) cream cheese
1/4 cup heavy whipping cream
1/2 cup powder sugar
1 tablespoon lemon juice
1 tablespoon lemon zest
Choose your toppings: blackberries, blueberries, raspberries, mandarin oranges, strawberries or kiwi.
Directions:
Spray 24 count mini muffin pan and pre-heat oven to 350 degrees
Drop one pre-cut sugar cookie in each muffin spot. SO easy!
Bake 12-14 minutes or until golden brown. Be sure to rotate halfway through.
Remove from oven and immediately press centers of cookies down. I use the closed side of a small measuring cup. Let cool for a few minutes and then remove from pan and cool completely.
In a bowl combine cream cheese, whipping cream, powder sugar, lemon juice and lemon zest. Whip with electric mixer until smooth.
Put mixture in a pipe or baggie and cut off end. Then squeeze into each cookie shell.
Top with fruit and then each immediately or chill.