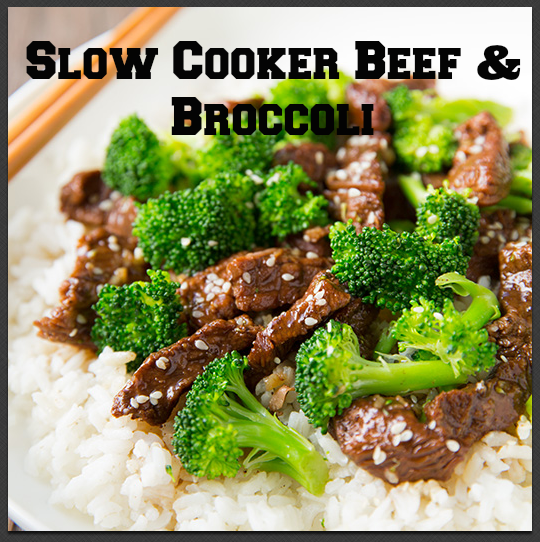 Lets get real here, my kids are probably a lot like many of yours…PICKY EATERS! My taste buds and my husbands taste buds are very different from theirs and lets say a lot of nights my kids aren't a fan of what's on the table. But this here is a recipe that won us all over! My kids loved it and not once did they say they hated it, this is gross or I'm not eating this (at least after the first bit). So I just had to share this EASY and CHEAP recipe with you guys!
Slow Cooker Beef & Broccoli
1 1/2 pounds beef chunk roast (sliced into thin strips)
1 cup beef broth
1/2 cup soy sauce
1 pound broccoli florets
1/4 cup water
2 Tablespoons cornstarch
3 cups cooked rice (we chose brown but could do white)
sesame seeds
First you'll want to slice your beef chunk roast into think strips and arrange them in the bottom of your slow cooker. Add the beef broth and soy sauce over top and cover and cook on low for 6-8 hours or high for 3-4 hours. Place broccoli in microwave safe bowl with 1/4 cup water and microwave for 4-5 minutes. You'll want your broccoli tender. In a cup combine the cornstarch and 2 tablespoons cooking liquid (just the liquid from your crock pot after it's done cooking) and stir until smooth. Add to the slow cooker and stir until combined. Drain the broccoli and add to the slow cooker. Cover and cook on high for 15 minutes or until sauce is thickened. Serve over cooked rice and garnish with the sesame seeds.