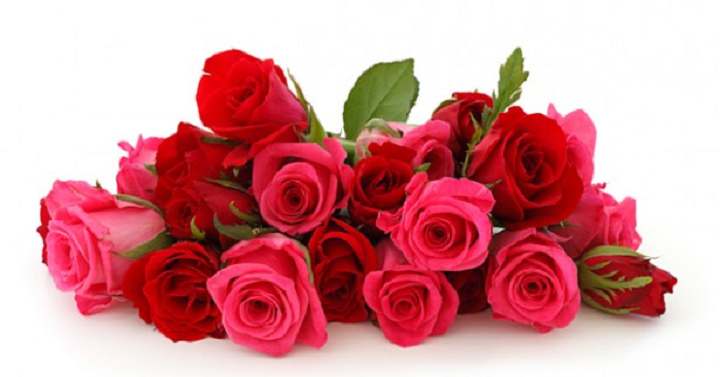 I hear more and more how women don't want flowers for Valentine's Day but the more I talk to them all I hear is they're too expensive. While I do understand that and know that "just because" flowers are nicer to receive than holiday flowers, it's a great way for someone to show their love. So I wanted to share with you how we save money on flowers!
Grocery Store Flowers – this is my favorite way to get flowers and the one way I find we save the most money. Often times grocery stores will discount their flowers when they start to die but I still find I can get another week or two just by clipping their ends and giving them fresh water. We'll pay between $5-$10 for a bouquet of flowers and put them in a vase we already have.
Local Flower Shops – make sure you're signed up for their emails. We have a couple local flower shops that will have deals on flowers. One of my favorite local shops sells "12 Month of Flower" fundraiser cards. We pay $30 for the card and can go to their store each month for a wrapped bouquet of fresh, seasonal flowers! It's like a gift that keeps on giving all year.
Groupon / Living Social – this time of year we'll often see discounts on flowers from a variety of sites. My best tip is to make sure you look at the site before you purchase a voucher from Groupon. We'll usually see voucher that are like $30 but you pay only $15. This is awesome – if they have bouquets that sell for $30. So take a look at the flower website before you purchase your voucher off of Groupon or Living Social.
Costo & Sam's Club – These stores are great for large bouquets and this time of year they usually have a pretty good selection. Plus I find they're larger bouquets so you can divide them up and get a couple vases to put them in.
Don't forget we post deals for Valentine's Day flower when we find them. You can keep up on these deals by following our Valentine's Day Category but hopefully this will help you find the best deal for your budget.