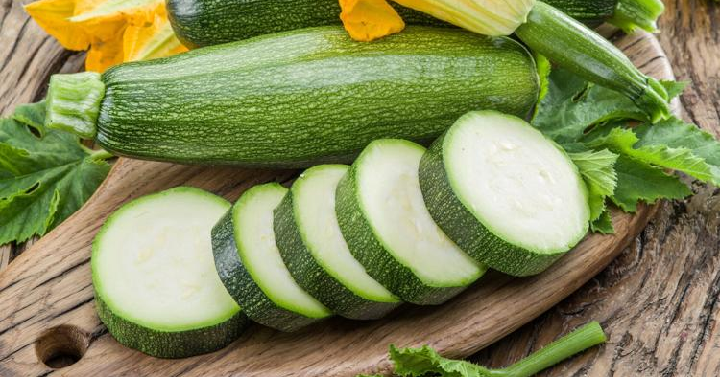 It's that time of year when zucchinis are growing non stop. If you have a garden you may be overwhelmed with what you can do with all of the zucchinis. Here's a couple of our favorite recipes to use our zucchinis up. They're perfect for gifting to neighbors or baking for an after school snack.
Zucchini Bread with Cream Cheese Frosting
3 Eggs
1 Cup Sugar
2 Cups Zucchini, Grated
3 tsp Vanilla
1 Cup Salt Oil
3 Cups Flour
1 Cup Brown Sugar
1 tsp Salt
1 tsp Baking Soda
3 tsp Cinnamon
1/4 tsp Baking Powder
1/2 Cup Nuts, chopped (optional)
Frosting Recipe:
6oz Package Cream Cheese, Softened
1/2 Cup Butter, Softened
1 16oz Package Powdered Sugar
2 Tsp Vanilla
Cream together eggs and sugar. Sift dry ingredients and add to creamed mixture, blending well. Add oil to mixture. Stir in grated zucchini and vanilla. Pour batter into two loaf pans. Bake at 325 degrees for 1 hour.
For the frosting: beat cream cheese and butter together until fluffy. Slowly add sugar; beating until well blended. Stir in vanilla. Frost on top of bread.
Zucchini Brownies
2 Cups Flour
1 Cup Sugar
1/2 Cup Cocoa
1 1/2 Tsp Baking Soda
1 Tsp Salk
1/2 Cup Oil
2 Tsp Vanilla
2 Cups Shredded Zucchini
1/2 Cup Walnuts (optional)
Chocolate Frosting Recipe:
1/4 Cup Butter
3 Tbsp Cocoa
3 Tbsp Evaporated Milk
4 Cups Powdered Sugar
1 Tsp Vanilla
Combine flour, sugar, cocoa, soda and salt in mixing bowl. Stir in oil, vanilla and zucchini until well blended. Add walnuts. Pour into greased 9×13 inch baking dish. Bake at 350 degree for 20 to 25 minutes or until toothpick inserted in center comes out clean. Frost with chocolate frosting.
For the frosting: melt butter in saucepan. Add cocoa and stir until smooth. Add milk, vanilla and powdered sugar. Stir until smooth. Add more milk if necessary.