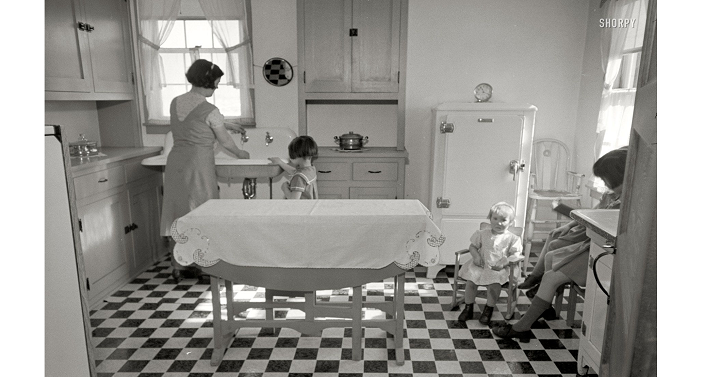 With how different things have been since Covid 19 took off it's had me thinking. How was it back in the great depression and what can we learn from history? Because we know, history repeats itself. After doing a little research I wanted to share what I've learned and what people reused during the great depression!
Kitchen Scraps – this was a little bit of a given but really look around the next time you make dinner (or any other meal). What are you tossing every time you're cooking? Those egg shells, chicken bones, stale bread (or even the bread butts in our house) all might be getting tossed out now but each of those items can be used for other things. So really think before you just toss things.
Magazines – although this was a little different I remember reading someone's comment on the shortage of toilet paper and how grandma would always have an old magazine in the out house to use as toilet paper. Now please, do not flush magazine pages down your toilets but thing about how you can use magazines before you toss them. They're great learning tools for your kids practicing their ABC's, or build something out of the pages.
Soap – you quite possibly could already be doing this but with your liquid soap, get every last use out of it by adding and diluting it with water. Or if you use soap bars, when they become smaller you can melt them down together and make a whole new bar. Don't let those little bits go to waste.
Clothing – many times we use hand me downs for our kids but once the reach the end what do you do with them? Save the string and elastic bands out of the articles of clothing that have it. And don't forget the buttons. I remember grandma always had a jar of buttons saved and used them to mend old clothing if one went missing. You could use them for so many other things as well like counting trackers while teaching school, bingo markers and craft projects. We'd also make jean blankets out of jeans that have to many whole to repair.
Jars & Containers – guys, this has been big in our house lately. I can't tell you how many cottage cheese containers and egg cartons we go through. But we've been saving them for fun craft projects as well as I've started my own active yeast in one too and planted vegetable starters! These never got thrown out during the great depression.
What have you found you're doing differently now with the change that's going on? Are you saving what you can and re-purposing items?