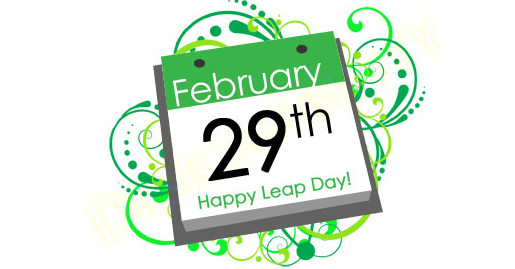 I love any and every excuse to come up with crafts, activities and things to do with the kids to celebrate the holidays, including the little ones! Now I know leap year isn't a holiday but it's the perfect excuse to play, craft and make memories together! So I've put together a fun list of things you can do Saturday to celebrate!
Time Capsule – We're excited because this Saturday we get to open our time capsule from last leap day! Inside you could print some pictures of the kids, trace their hands, put something you've created together inside and so much more! Then seal it up and mark the date for next year when you can open it together.
Play Leapfrog – this is a fun childhood game your kids would have so much fun playing. It's the perfect day to teach them how!
Leap Day Obstacle Course – you could easily combine the game leapfrog with an obstacle course to make this fun. Ask the neighbor kids to play with you or make it a family night
Frog Treats – there's tons of these on pinterest you could use as samples. Or make some green jello and add some gummy frogs to it with a little whipped cream as lily pads.
Origami Frogs – some simple paper folding and your kids are going to love it! Add some googly eyes and a tongue and you're set. Here's a great example how.
Fill Out An All About Me – this would be perfect to fill out and add to your time capsule! Or simply make it for your memory book and document the fun stages your kids are in.
Frog Crafts – Another great thing to look on pinterest for is some frog crafts! I'm sure you can find some fun ideas your kids will love.
Find a Pond – this could be fun if you have a pond nearby to checkout the frogs, the sounds they make and where they like to hide.
Hope this helps and you're able to enjoy leap year with your family!