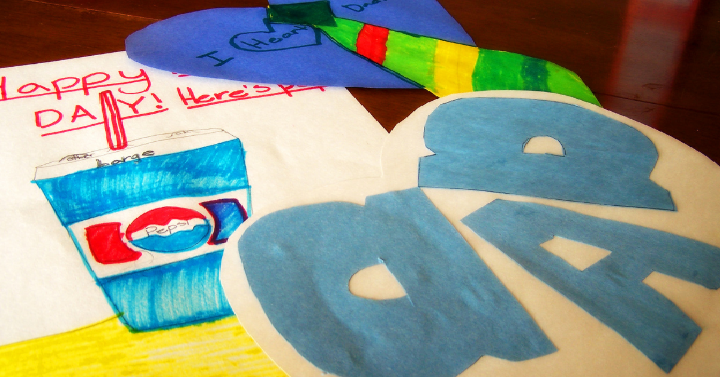 Father's Day is coming soon, are you ready? Maybe it's just me, but Father's Day is hard! I never know what to get my dad or father-in-law. This year I've done a little research and found some great ideas that they both will surely enjoy. Hopefully one of these ideas will be perfect for your dad as well!
Lawn Games. If your dad likes be outside or camp, these would be fun. Check out Amazon and grab a fun lawn game. The one I got for my dad this year is the Kubb Set. It's fun for the whole family. You could also do bat mitten, spike ball, ladder ball and more.
Ticket to a Sporting Event. My father-in-law is all into sports. This is something that he would absolutely love. Check out the different teams that are playing and buy some tickets to the game. It would be fun to bring the whole family along as well. I mean grandkids and sports, what else do you need? 😉
Make your own Service Coupons. This is a great idea for the kids to give their dad or grandpa. Have them make coupons for a free service like: washing the car, cleaning out the garage, vacuuming a car, mowing the lawn or making him breakfast.
Date Night at a New Place. This is something that my dad and my husband would love to get. Think of what they love to do and plan a night out just for them. If they love sports then go to the batting cages, or Top Golf, find when a local team is playing and sit outside and watch a game. If food is their thing then make reservations at a new restaurant.
Give a  Fun Toy. Boys will be boys, right? Why not get a fun toy for them to play? I'm thinking a remote control car or drone would be fun. You could also get a RC helicopter or water boat. Anything RC would be a blast.
Dress them in Style. This weekend is a great time to grab some clothes for great prices. Be specific and notice an item that they need. Whether is be new shoes or a sporting jacket. If it's something you know they need and want, they will be more excited. If it's another graphic tee, they may not be.