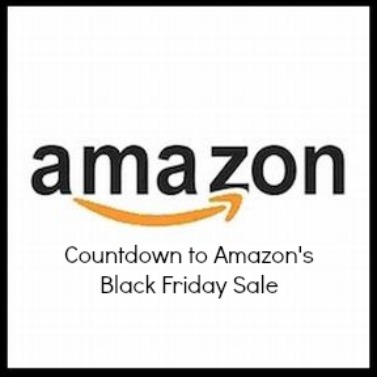 My kind of Black Friday is when you're home all nice and warm.  Not outside, freezing and climbing over people trying to grab the last TV on sale or that HOT deal on a Mermaid Tail Blanket.  No.  My ideal way to shop Black Friday is online–in the comfort of my home.  As we all know, Amazon is the place to search for anything and everything you need or want.  So what can we expect to see in 2016 for Amazon's Black Friday? Here's a few ideas…
When will Amazon's Black Friday Deals Start?  Looking at last year, Amazon started their deals the Friday BEFORE Black Friday.  So this year, that would make it November 18th.  However, Amazon was putting out CRAZY deals even 3 weeks before Black Friday.  So be prepared.  Either way, that's only 1 month away! Also, once Amazon starts their Black Friday sale, they like to drag it out all week long.  You'll want to check back often through out the Black Friday week.
Should I Join Amazon Prime for Black Friday? YES! If you don't have Amazon Prime, you can sign up for a FREE 30 day trial.  So if you start in a few weeks, you can score all of these deals that will be coming out on Black Friday and throughout the rest of the Christmas season.  The benefit to being a Prime Member is the 30 minute early access to Lightning Deals.  This is essential if there is something on your list and it's featured with the Lightning Deals.  However, if you can't get early access, the HOT deals will be sold out before you even have a chance.  Another reason to be a Prime member is FREE shipping!  If you don't like paying for shipping, then you definitely want to do this. Otherwise you will get your shipping free when you spend $49 or more.
Will Amazon Prices Be Competitive to other Retailers?  Whenever you are buying an item, you will definitely want to price check with Amazon and see what their price is at.  A few items to note: Amazon brand items like the Kindle, Fire Tablet, Echo, Fire TV and Fire TV Stick are always on sale and have great prices. If that's on your list, then Black Friday would be a great time to buy it. Amazon has also been competitive in their TV deals, computers, and clothing.
Will There be High Value Coupons? Most likely yes. In years past, there have been HOT coupons during Black Friday for diapers, wipes, clothing and more.  There is a good chance there will be coupons for popular items again. So be on the lookout for not only the good prices, but coupons that will make it even better.
So who is excited for Black Friday? Anything you are hoping to see featured during Amazon's Black Friday sale?