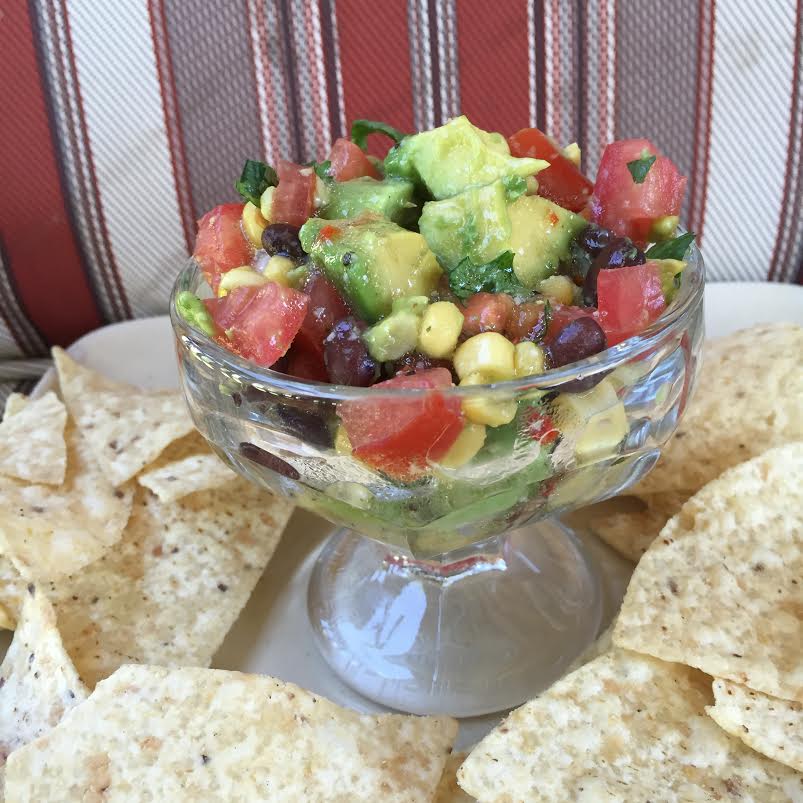 The 4th of July is on Monday! đŸ™' This means a lot of you guys will be having parties and BBQs.  This Fresh Salsa is the perfect side dish to bring to your get togethers.  It's super easy and always a crowd pleaser.
Ingredients
1 Can Corn
1 Can Black Beans
1 Bunch of Green Onions
1 Bunch Cilantro
4 Tomatos Chopped
2 Avacodos Chopped
Dry Packet of Italian Salad Dressing (I used the Good Seasons brand)
Chips to serve
Directions
Make the Dry Italian Salad Dressing according to direction on packet (let chill for 1-2 hours if possible)
Add all ingredients into a big bowl and mix together
Pour in Italian Dressing and mix until well combined
Serve with chips and enjoy!