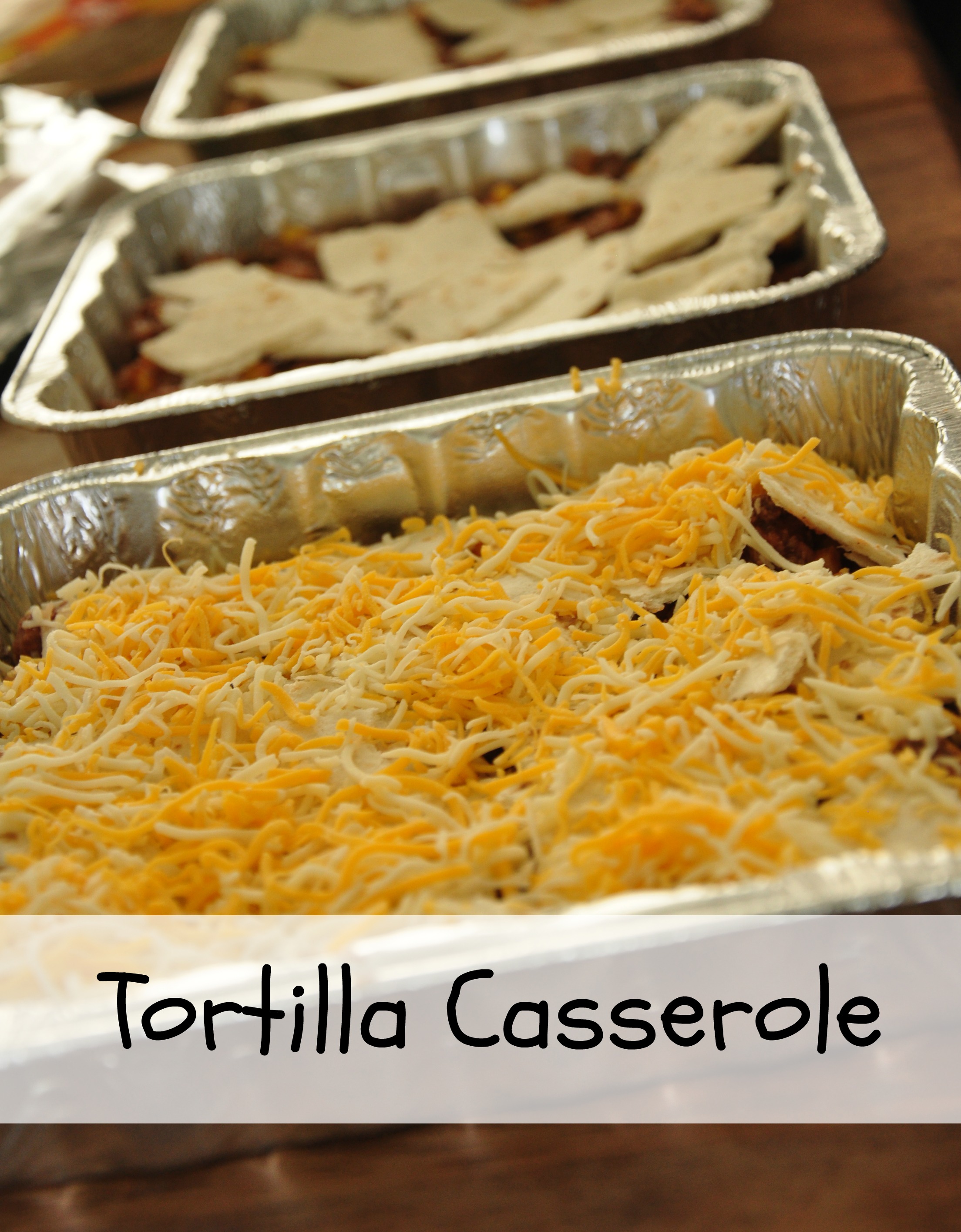 Finding a yummy dinner that everyone in the family will eat can get tricky especially if you have a picky eater. This Beef Tortilla Casserole is a perfect family dinner and it's EASY to throw together. Even better news, it makes the perfect FREEZER MEAL! You can double the recipe one night putting one together in a freezer dish. Then when you're busy one night or don't feel like cooking just pull it out and cook it! No dishes to do or mess to clean up.
Beef Tortilla Casserole
1 pound ground beef
1 (4oz) can chopped olives
1/2 onion, chopped
5-6 buttered corn tortillas
1/8 tsp salt and pepper
1/2 pound grated cheese
1 tsp chili powder
1/2 bag frozen corn
1 (16oz) can tomato sauce
Directions: Brown the beef and onion together. Once browned add in the spices, olives, corn and tomato sauce. Simmer 10 minutes. Place mixture alternately in 9×13 pan with tortillas and cheese (1/2 mixture, cheese, tortillas, mixture tortillas, cheese) Pour 1/2 cup water over all. Bake 375 degrees for 30 minutes.
Do you have a favorite freezer meal your family loves? Let us know in the comments below and maybe next time we'll feature your recipe!