Ok quick heads up that Amazon is doing a promotion right now where you can get FREE Shipping on your Amazon Prime Pantry purchase. (Typically a $5.99 charge- even being an Amazon Prime Member.) Not sure How to Use Amazon Prime Pantry to Save Money on Groceries?  If you haven't used Amazon Prime Pantry before, it's basically a great way to shop for groceries online and have them shipped to you for less than what you can find at your local grocery store!
Not all items will be a better deal than your grocery store, but if you pay attention, you can find those items and save yourself a trip to the store.  So here is how to score this free shipping deal, and a few items you will want to grab for your own pantry:
First of all, in order to use Prime Pantry, you need to be an Amazon Prime Member.  If you aren't and haven't done a free trial before, you can head over here and get a FREE 30-Day Trial.  And by being an Amazon Prime Member, you can snag all of the deals below too!
Add any 4 items or more from this Amazon Pantry Page and Amazon will waive the $5.99 shipping charge.  And since Pantry boxes are all the same size for the same shipping amount, you can add ANY other Prime Pantry items to your box and they will all ship free too.
**If you are confused on how Amazon Prime Pantry works, you will want to read my original post over here with all of the details. 
Since you need to add at least 4 items to your box from THIS PAGE to get free shipping, these are some of the BEST Deals you might want to choose from:
Lysol Disenfecting Wipes 3 Pack for $7.98 (coupon will automatically apply when you add it to your cart) Great to give to your child's teacher and classroom! Or split up the package and keep a few for yourself. šŸ˜‰
Apple Jacks 21.7 oz Cereal $2.98 **This is like purchasing two boxes of the smaller cereal boxes that are around 10-11 ounces.  So this is like getting those small boxes for $1.49 each!
Similar price and deals for Fruit Loops, Frosted Flakes, Rice Krispies Treats Cereal and Special K Cereals. Just remember you can only pick ONE since the 25% off coupon will only work once.
16 Count Frosted Strawberry Pop Tarts for $2.62 or Apple Cinnamon for $2.50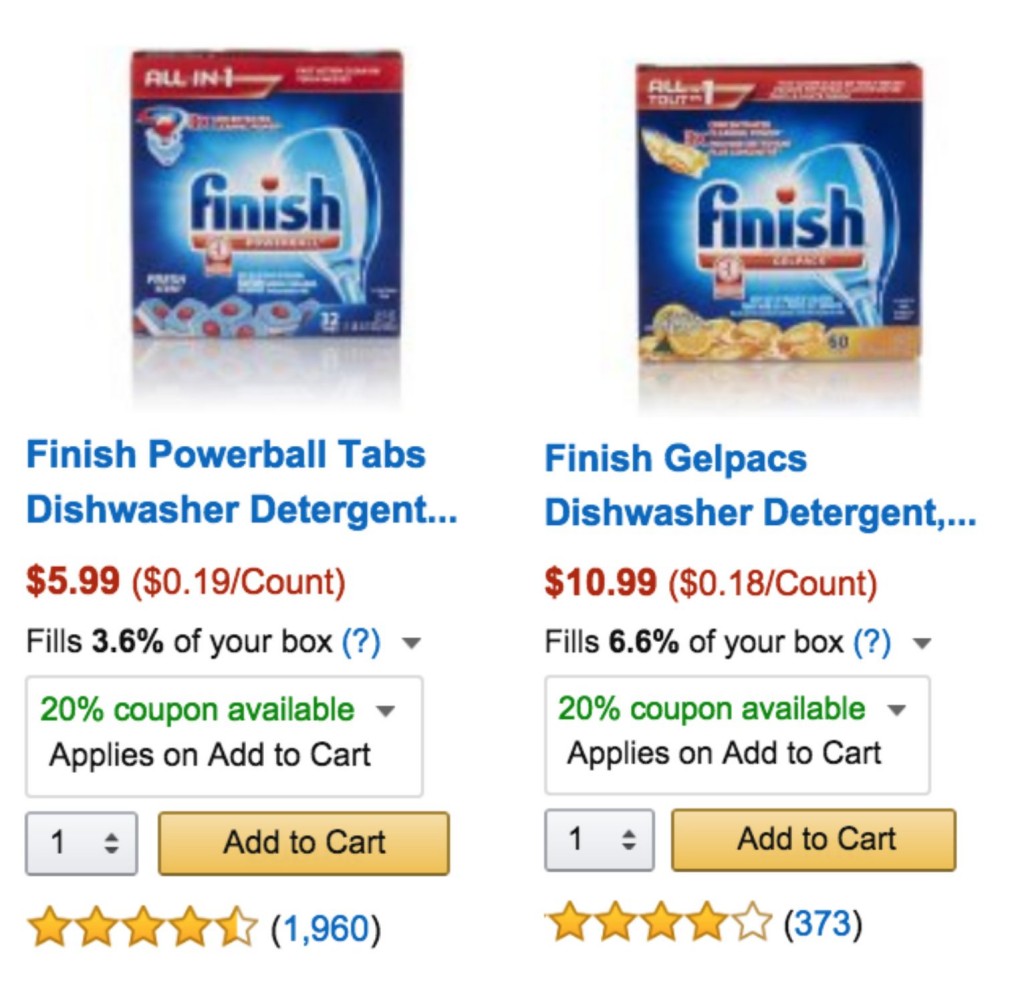 Finish 32 Count Powerball Tabs for $4.79  OR Finish 60 Count Gel Packs for $8.79 (Coupon will only apply to ONE of these)
OxiClean Versatile Stain Remover, 5 Pounds (For All Machines) $8.18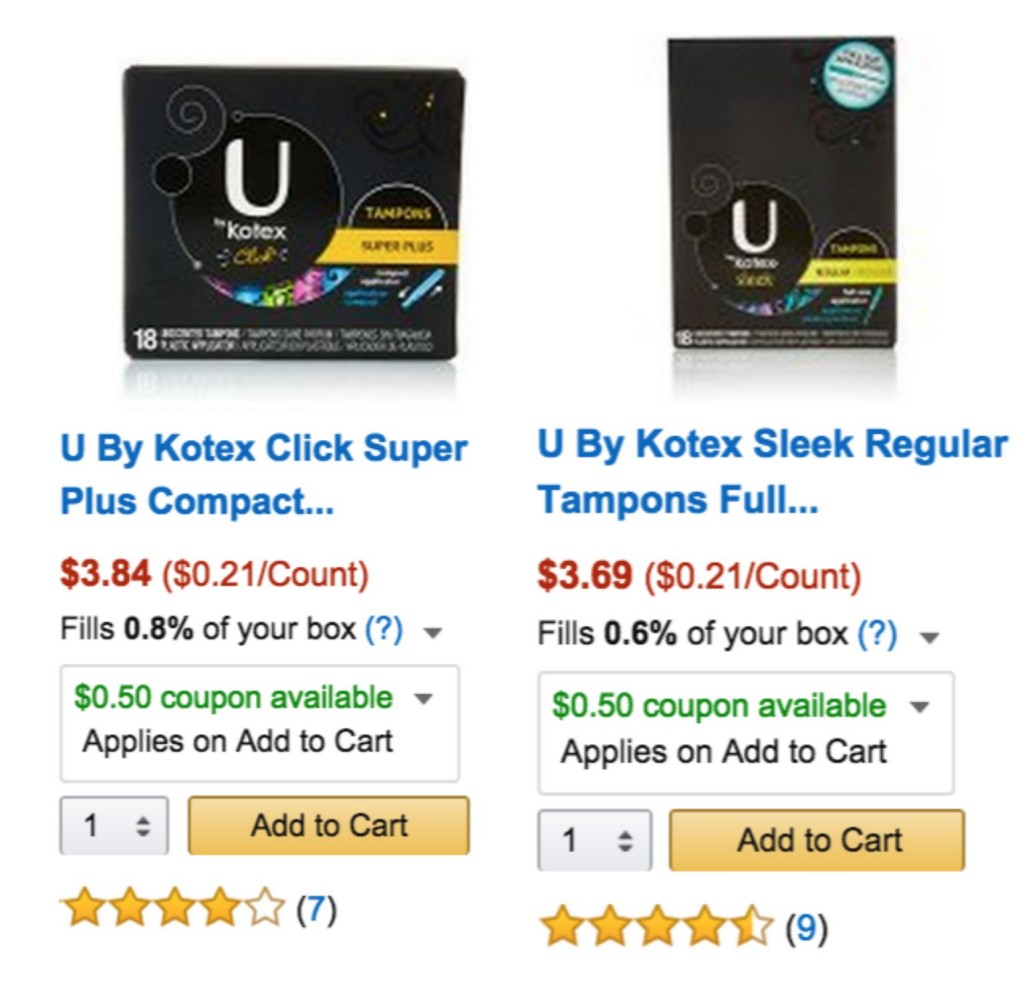 U By Kotex Click Super Plus 18 Count Tampons for $3.34 OR U By Kotex Sleek Regular 18 Count Tampons for $3.19 (Coupon will only apply to ONE of these)
And of course, you can pick whatever 4 items you want from this page to qualify too.  Remember that if the product has a coupon, it will only apply to ONE item.  So you can't buy 3 of the same item and get the coupon to come off 3 times in your cart.
After you have the 4 qualifying items in your cart to get shipping FREE, check the Prime Pantry Coupons page to see what other awesome deals you could add!  HINT:  OREOS are a great deal right now on that page!
So to give you an idea, here is what my current Prime Pantry Box looks like that I just ordered: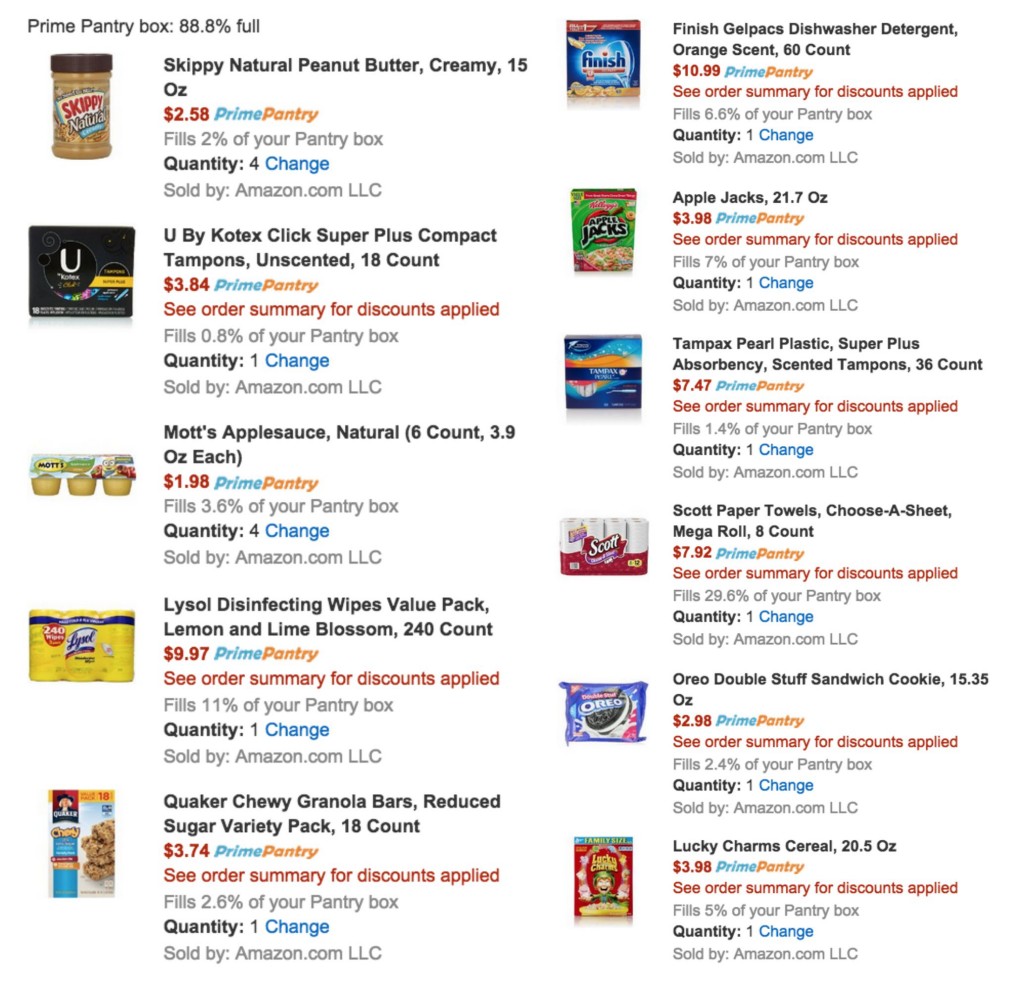 Just remember you DO NOT have to fill your entire box.  But whatever you can fit in it will ship for free. šŸ™'
Over $11 came off in coupon savings above and I didn't have to pay shipping or sales tax! 
ONE LAST MONEY-SAVING TIP: When you go to look at your box, go through and delete anything your family doesn't need.  Sometimes shopping online we get excited about deals and throw them in our cart.  Make sure you are buying items at a great price that your family will also use and is in need of.
With my own cart, I focused on purchasing things that I was running out of, that our family needed and was a great deal!