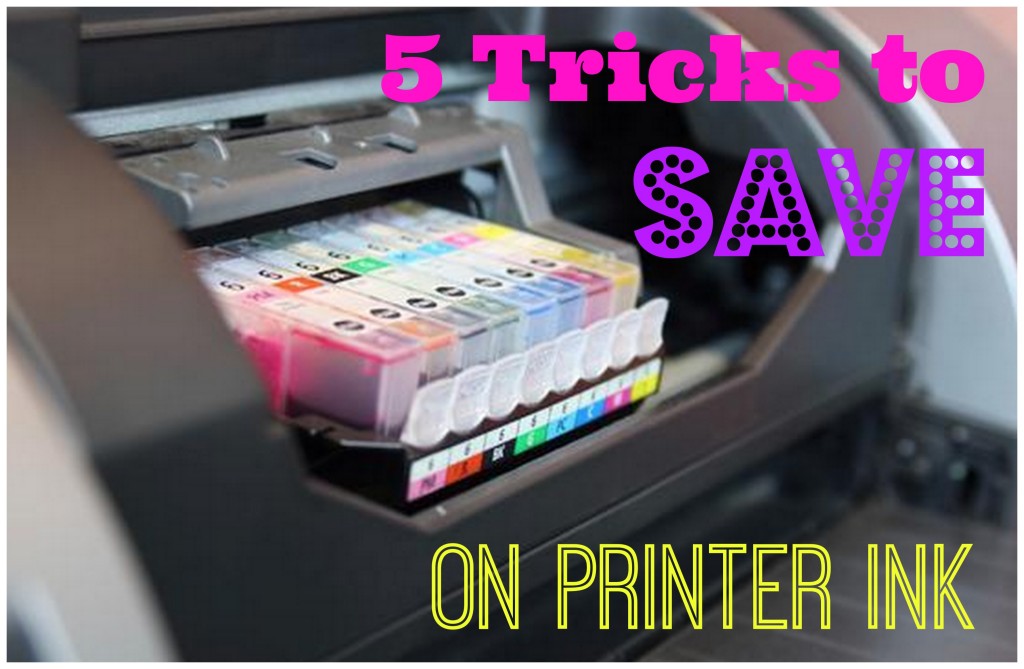 Printing coupons can get expensive.. especially because Printer Ink isn't cheap.  So when reader Emily asked me to give some tips on how to save on Printer Ink, I thought it would be a great post for today to help you all out.
I personally think that newspaper coupons will be gone within the next couple of years and everything will be online and digital.  Not to mention that some awesome coupons are only available by printing online.  So here are your tips to save money on Printer Ink and stretch it as far as it will go: 
Change your printer settings to print coupons in black & white.  By doing this, you will save your color ink and if you run out of black, you will only have to replace that cartridge–not all 4. Make sure you don't print in grayscale.  Sometimes coupons won't scan when they are printed in grayscale.  But coupons are always accepted if you print them in B&W.
Don't cut your coupons until you are ready to use them.  Sometimes you have good intentions and print off a bunch of coupons.  You might forget to use them before they expire or not need them anymore.  Instead of throwing that paper away, print any new coupons you want to print on the backside of that paper. Although this isn't a "printer ink" fix, it will help you save the amount of paper you waste printing coupons.
Purchase Ink Refill Kits online.  You buy the kit online and refill your cartridges yourself at home.  It will save you around 50% the cost of buying a brand new cartridge. There are also stores like Costco that will refill your cartridges for you.
This might go without saying… but when you find a great deal on YOUR printer ink, purchase as much as you can afford or to last you until another sale pops up.
Purchase a Laser Printer. These are more expensive than regular printers.  However, a toner cartridge lasts a lot longer than regular ink cartridges.  So while you might pay a little more for a toner cartridge, it will save you money in the long run. This is actually something I did recently because I was so sick of feeling like I was always buying printer ink.
I hope that helps you save money on printing your coupons!  And if you have other tips that have helped you save money on printer ink, definitely share them in the comments section below. šŸ™'