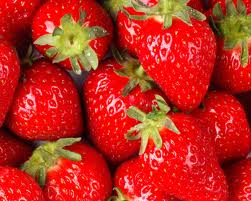 Oh, I wish I would have known this tip sooner!  I'm a big fan of Strawberries.  And, when I see them for $1.50 or less, I want to stock up on them.  But, I'm always sad because I know they will go bad before I can even get to them.  Well, not anymore!
Once again, found an awesome tip on Pinterest! (You really should join, if you haven't already.  Love the frugal tips I find on there.)
Did you know that you can actually rinse your Strawberries.. or any other berries actually in 1 part Vinegar and 10 Parts Water?  By doing so, you will kill any mold on the berries- leaving them guaranteed to last for at least a week or even longer!  And, you can't taste the Vinegar.
This awesome tip was shared by Food Lush Blog.  And you can re-pin it to your own Pinterest account here!