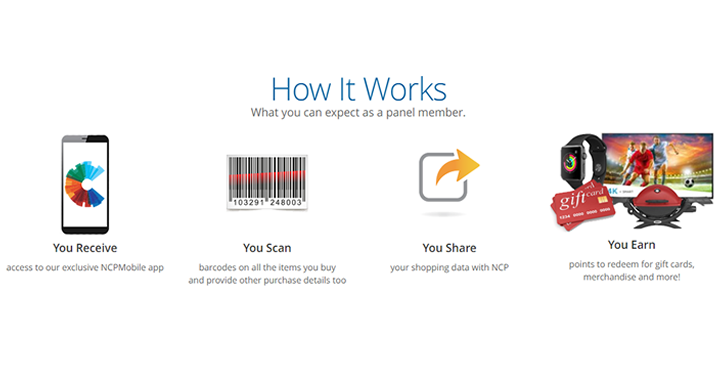 Your Voice. Your Impact. Your Reward. Join National Consumer Panel today. Share your shopping opinions, earn points and enjoy great rewards.
You Receive – access to the exclusive NCPMobile app
You Scan – barcodes on all the items you buy and provide other purchase details too
You Share – your shopping data with NCP
You Earn – points to redeem for gift cards, merchandise and more!