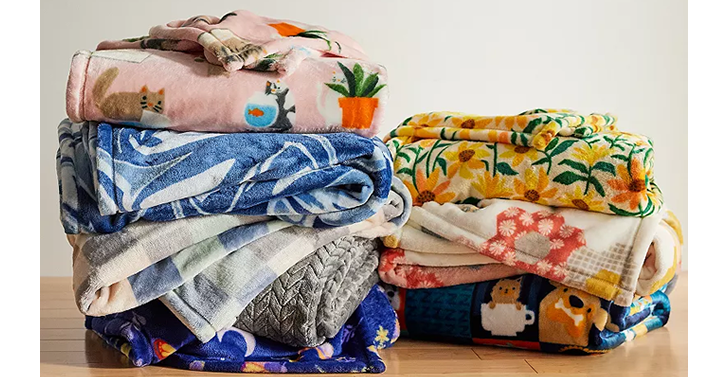 The Big One Oversized Supersoft Plush Throw
On sale for just $11.99!
Free shipping with $49 purchase or Fast & free store pickup!
Check out the awesome deals during the Lowest Prices of the Season sale!
Sign up for Kohl's Mobile Sales Alerts and get a 15% coupon!
To sign up, text "SAVE02" to KOHLS (56457). You'll receive a message asking you to confirm your participation. Once you reply, you'll be signed up!
Earn $10 in Kohl's Cash for every $50 you spend through 8/20. (Redeem 8/21-8/27.)