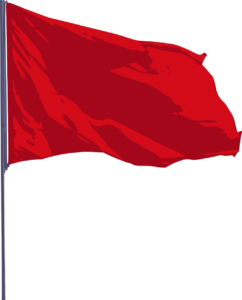 Now that we have talked about tips on how to save on a used car, let's talk about red flags to look for when buying a used car. Buying a used car can be stressful to you if you are afraid that you may end up with a lemon. 
It is essential for you to keep an eye out for potential issues that may indicate underlying issues with the vehicle. Here are some red flags that you can look for when you are checking out potential vehicles. 
Red Flags to Look for When Buying a Used Car
High Miles
Buying a high mileage car makes sense if you are working with a small budget, but note that when buying a high mileage car often means maintenance expenses to go along with it. If you do buy a car with high miles be sure to check all of the maintenance records and make sure it is cared for. 
Accident Records
Be sure to check the Carfax report for any reported accidents. Additionally, make sure that there is no suspicious damage to the car that could be from an unreported accident. 
These types of signs could include the following:
Mismatched paint

Misaligned Body Panels

Uneven Tire Wear
Rust
Excessive rust or corrosion in the paint or on the body. Pay close attention to wheel wells, frame and undercarriage. 
Unusual Noises
Pay attention to how the vehicle sounds. Listen for any knocking or rattling within the engine or the vehicle components.
Leaks
Look under the where the vehicle has been parked and make sure there are no signs of leaks. Signs of leaking water, oil, coolant or other fluids can be indicative of issues with the engine. 
Modifications
Any modifications can affect the reliability of a vehicle, especially if those modifications are done by someone who isn't a professional.