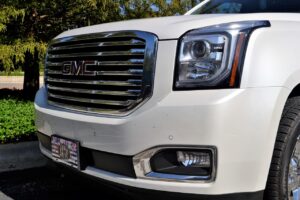 Are you needing to upgrade your ride? Are you thinking about purchasing a used car? Good for you! There are so many reasons to buy used over new! That being said, there are things that you need to do in order to save money when buying a used car. 
These tips can help you get into a great used car, in your budget, which is a cost-effective way to own a vehicle. Unlike when I was younger, used cars typically aren't cheap these days. That means that saving money where you can be of utmost importance in this expensive life experience. 
How to Save Money When Buying a Used Car
Set a budget
Determine how much you can afford to spend on a used car. Consider not just the purchase price but also ongoing expenses like insurance, maintenance, and fuel costs. Once you have set your budget, DO NOT GO OVER IT. It can be so tempting to do, but trust me, sticking to your budget is a far smarter way to go. 
Research The Market
Before you even start looking for a used car, be sure to research the market. Make sure you look into the make, model, and year of the car you're interested in. Keep an eye out for average prices, common issues, and the vehicle's depreciation rate. This will help you negotiate a fair price and avoid overpaying.
Also, be sure to check FB for groups for that particular car. I was in the market for a used vehicle. I really, really wanted a particular vehicle and typed the vehicle name into the search bar on FB. The first thing that came up was "Problems and Complains for XXXX (vehicle model)." Needless to say, I did not get that particular vehicle. 
Buy Private 
I know that this isn't always the case, but I have only had one experience in my life when buying a used car from a dealership that ended up being cheaper than a private party. Private-party sales are almost always going to be cheaper. 
Run a Title Report on the Vehicle
To help avoid (or at least prepare for) future issues, run a Carfax or title report on the vehicle. This will let you know if the vehicle is up to date on its maintenance, if it has ever been in a wreck, etc.