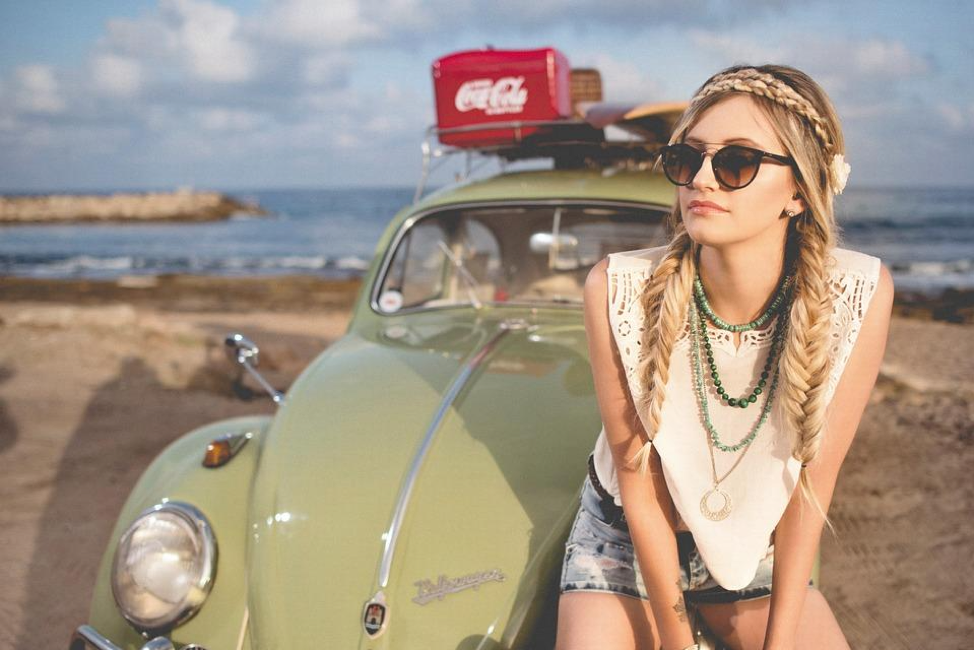 Sunglasses are the perfect summer accessories – but apart from wearing the right pair of sunglasses, you will also want to know how you wear them and the types of sunglasses you choose that not only complement your outfit but also improve your overall appearance.
Let us talk about the essential tips that will help you choose the right frame and how to match your sunglasses for the occasion.
By following the below-mentioned guidelines, you will look stylish in any outfit.
Without further ado, let us get started!
Wear Glasses That Compliment Your Face Shape
Different styles of sunglasses suit different face shapes. That said, each face shape is unique and deserves a complimenting pair of shades. Suppose you have an oval face; you will want to avoid shades with smaller lenses – instead – opt for wider frames, such as aviator glasses.
Once you have found the right frame for your face shape, you will want to focus on comfort by prioritizing shades that don't keep slipping down your nose or create pressure on your forehead. By ensuring maximum comfort, you will feel comfy in your skin, which will show on your face and body language.
Make Your Shades the Perfect Accessory
Your shades are the perfect summer accessory, which is why it might be a brilliant idea to let this accessory shine and stand out from the rest.
Suppose you are rocking the perfect pair of Versace glasses; you wouldn't want to dim the lights on these shades – instead – you will want them to shine by minimizing color, accessories, and jewelry. The key secret is to keep things casual – think about BTS – the worldwide famous Korean brand.
Opt for a loose tee, a casual yet classy hairstyle, or a dainty necklace, and let your shades do the talking. When it comes to making your sunshades rule, you will want to understand that less is more. Avoid all extras that would steal the thunder of your sunglasses.
Try to draw attention where you want it to be – on your stylish shades. Now, if you don't wear your glasses all the time – you can still draw attention to them by putting them on your head.
This stylish way of wearing shaded makes you appear easy-going, open, and chic. Actually, rocking your glasses atop your head can make you instantly look confident and fashionable.
Dress Up
You can make your sunglasses look incredibly stylish by suiting up and complimenting your shades. If you want to look cool and laid-back, you will want to rock your sunglasses with a nice monotone collared shirt.
If you are wearing a tee shirt on a sunny day, you will want to hook your sunny shades on for an effortlessly smooth and sophisticated style. Women can adopt the same effortlessly chic look by hooking their stylish shades on V-necks or their blouses.
When wearing a suit, you can slip the shades into the external breast pocket – your shades will stand out, and you will give off those sophisticated and essentially laid-back vibes. Women can try matching an elegant silken scarf with a pair of cool metal aviators.