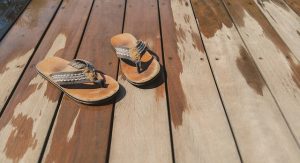 I love saving money. Like seriously, love it! As I get older, I have discovered that my absolute favorite thing to save money on is vacations. I absolutely love being able to take my family on an amazing adventure for just a little bit of money! 
Taking vacations can sometimes be stressful, especially if you don't have a lot of money. When you are short on cash, every activity you do while on vacation has an added layer of stress to it. When you can vacation on a budget, this stress is eased tremendously. If you are ready to learn how to take a trip on a budget, check out my favorite ways to save money on vacations.
My Favorite Ways to Save Money on Vacations
Camping
Some of our best family vacations have been while we were camping! We have been able to visit locations that we normally wouldn't have chosen due to the cost of lodging. For example, we have camped near Lake Tahoe for next to nothing as opposed to renting a hotel room there for several hundred dollars per night. 
We happened to have a Thousand Trails membership because we camp a lot. It is so much fun and makes it very cheap!
Google Explore
I'm embarrassed to say how often I find myself searching for flights on Google Explore. As long as you are flexible about your dates, you will be absolutely shocked by how cheap you can find various flights (even international flights)!
Get a National Parks Pass
We are outdoorsy kind of people and most of our vacations are spent exploring the outdoors. Even in the times that we rent a house or a hotel, it's typically because there is a great outdoor destination nearby. For example, we stayed at a hotel in St. George Utah several years ago in order to visit Zion National Park. By purchasing the National Parks Pass you pay one small fee and you can visit all of the national parks in the USA all year long!
The costs are as follows:
Regular pass: $80
Senior pass: $20 (or $80 for a lifetime pass)
4th Grade Pass: FREE (If you have a 4th grader this year, sign up now because you get a free one!)
Vacation with Friends or Family
We are going on a trip this summer with my husband's family. We found a rental house that will sleep all of us with fun extras like bikes, a hot tub, and a gaming room. We get to stay there for 5 nights and it is costing each family only $400. We couldn't stay at a crummy motel for $400 for 5 nights. Plus, since we are renting a house we will be cooking our own meals thus saving us even more money.