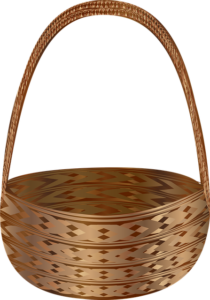 I really dislike store bought Easter Baskets. You know what I'm talking about, right? The cellophane wrapped cheap baskets filled with cheap items that are just going to be thrown away. That is why since my oldest daughter was a baby, I have been making their Easter baskets. Now that she is an adult and my boys are rapidly catching up to her, I am having so much fun making DIY Easter baskets with more grown up items. 
Today I will focus on DIY beauty goodies to fill up your Easter baskets with. Have you ever made an Easter basket filled with DIY goodies? How did it go?
Fill Your Easter Basket with DIY Beauty Goodies
Funfetti Bath Bombs
These funfetti bath bombs will continue to be my favorite DIY beauty product. Whenever I make them for a gift I always get a genuinely awesome reaction and I have had countless request for the recipe (or for more!). They will definitely be a hit! 
Peppermint Foot Soak
Foot care is vital and trust me, there is just nothing like treating yourself to a wonderful foot soak. Add peppermint to the mix? YES! This peppermint foot soak is beyond refreshing! I think everyone should spoil their feet as often as possible. 
Stress Relief Bath Bombs
I can't be the only one who needs some stress relief in their lives, right? Seriously. I am finding myself ridiculously stressed out more and more these days (I need to work on that), so for a short term I like these stress relief bath bombs. Because I know my daughter gets stressed out during finals weeks and knowing she is taking a heavy credit load in college, I know that she could use some stress relief too!