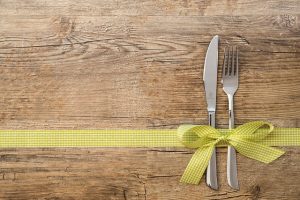 Are you burned out on making the same dinners over and over again during the week? I know that with the busy days we have going on with everyone's schedule, I tend to get caught in a rut with the meals that I make, especially during the week. I'm OVER it! I decided to put together this list of easy weeknight meals that have so far been hits at my house. 
These easy weeknight recipes are all budget friendly too! I don't have the extra money to throw away on food so I tried to stick to recipes that included ingredients that I already have on hand or that are not too expensive to buy. 
Easy Weeknight Recipes
Blackstone Chicken Fajitas
Do you have a Blackstone? If so, you should definitely give these Blackstone chicken fajitas a shot. They are delicious! You can make them on the stove as well, but there's just something about the Blackstone that makes these fajitas so good! 
Pulled BBQ Chicken Sliders
Sliders always make a great dinner choice when you are looking for quick and easy! These Pulled BBQ Chicken Sliders were a real hit in my house. 
Pulled Chicken Tacos
Tacos are always a hit in my family. Seriously ALWAYS. No one ever turns down tacos around here and these pulled chicken tacos were a huge hit!
Instant Pot Chicken Tortilla Soup
The Instant Pot was a game changer for easy weeknight meals and this Instant Pot Chicken Tortilla Soup is a delicious and easy weeknight meal. My husband and teen son both claim that soup isn't a meal, but they didn't say that after enjoying this soup. They loved it. 
Sheet Pan Pancakes
Sometimes pancakes are just what you need for a quick dinner! We have always loved breakfast for dinner anyway, but these sheet pan pancakes are extra delicious with the fruit ingredients. It kind of lightens up dinner a lot. YUM! Plus, they are great for meal prep! 
What is your favorite easy weeknight soup?