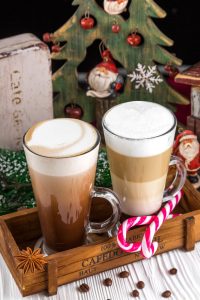 It's no secret. Times are tough out there. This Christmas, let's all make it a goal to not overspend or go out of our way to buy extravagant gifts when we simply can't afford it. Really, even if you can afford it, you never know what the future holds, so now is a great time to put some focus on the meaning of Christmas instead of how much you can spend on it. 
I know you still want to give great gifts though and that is wonderful! I have some great ideas on how you can do just that. Here are 5 gifts under $5 that will look like you spent much more.  
5 Gifts Under $5 That Will Look Like You Spent Much More
Looking for great budget items when shopping this year? Look no further than this list:
Pretty Wine Glasses
Dollar Tree has some really cute stemless wine glasses and they are just $1.25! Buy a set of two of those with a pretty box, or a set of 4 so your gift recipients have plenty to go around. Either way, you are under $5 and no one is going to think it was less than $5. 
Cute Notepad & Nice Pen
This makes such a cute gift for the list maker or journal keeper in your life. Check out Dollar Tree, Target Dollar Spot, Dollar General and more for a fun, cute notepad (usually $1-$2) and grab a nice pen to go with it. 
Adult Coloring Book
Coloring is a great stress reliever and unfortunately many of us adults are stressed out! How about grabbing a great adult coloring book (Amazon or Dollar Tree) and pairing those with a 10 pack of colored pencils?
Bath Bombs
Most of the women that are on my shopping list love bath bombs. These always make a great gift idea because they encourage us to take some time for ourselves. Bath bombs can be found just about anywhere for less than $5. 
Coffee Mug Set
Just like the wine glasses mentioned above, you can get some really cute coffee mugs at Dollar Tree for just $1.25 each. Grab 2 matching ones and gift a set to the coffee lover in your life.