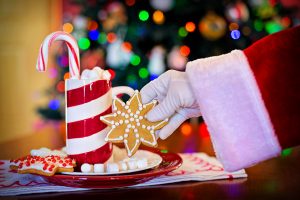 The holidays are coming, the holidays are coming!!! I know, it's absolutely mind boggling, right?! We are just days away from Halloween though and that means we have less than a month until Thanksgiving and less than 2 months until Christmas! 
You know what else that means? It means you should probably start getting ready for all of those holiday guests that are heading your way! Well, if you are hosting that is? Are you hosting the holidays this year? Let's get you ready!
How to Prepare for Holiday House Guests
Relax
I bet you didn't think that the word relax would make it on this list, right? I get it, I get it. Houseguests can be stressful (In-laws, anyone), but here's the thing. People are going to be visiting you to visit you. Don't get so stressed about this visit that it takes away the fun of catching up with your loved ones. 
When starting to get your home ready for guests, tell yourself that it doesn't need to be perfect. Your focus should be to make it comfortable. 
Give Your Pets Some Space
Do you have pets? You might start thinking about dedicating a space for your pets so that they can have their own area. Your guests may have pet allergies, or your pets may just not be in the mood to deal with people that they don't know. I know your pet is family too, but sometimes it is best to allow for some separation. 
I have the best dog in the whole world. She loves my family and my children more than anything, but she doesn't love it when guests are over. She gets very anxious and she starts to behave a lot differently than typical. Whenever we have houseguests, we keep our bedroom door shut and our dog gets the run of our room and space. It always works out perfectly. 
Plan, But Don't Overplan
It's so much fun to visit with our loved ones when they are visiting. It's the perfect time to plan outings and activities. Keep in mind though that your guests might just want to do a little relaxing too! Your calendar doesn't have to be booked fully to have a great time.