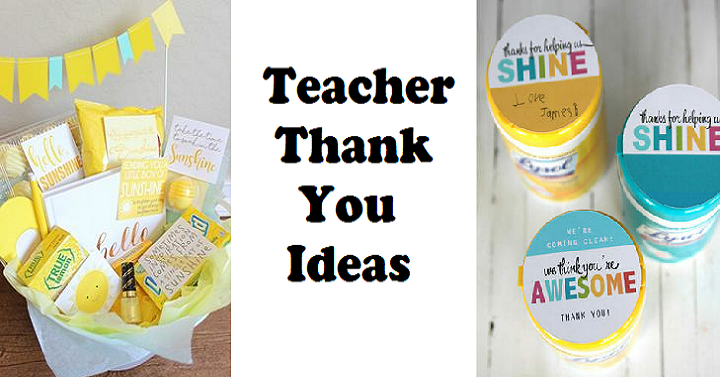 It's near the beginning of school for many of us which means teachers are gearing up and getting ready for their new class. Often times these teachers are left spending their free time and going above and beyond to help their students learn and grow. Start the school year off right be sending a little thank you for all they do! Here are some simple yet useful things you can send with your kids.
I'm Bursting with Happiness That You Are My Teacher – you could put together a fun sunshine book with this saying (including all things in yellow packaging like wet wipes, clorox wipes, m&m bag, chap stick, etc) or buy a bag of starburst for it to go with.
I'm Soda-Lighted You're My Teacher – I know a lot of teachers love soda cards. We have a local soda shop they're often at so sending a gift card to get them through the year is perfect!
Thanks for Always Going the EXTRA Mile – gifts don't need to be extravagant, simply add a pack of Extra Gum to a gift tag like this is perfect.
You're a CUT Above the Rest – a perfect way to send some school supplies with your student while letting them know you appreciate all they do.
Thanks for Helping us SHINE – I know our teachers are always asking for donates like Lysol wipes, especially since Covid. So print a cute tag out and attach it to the top to send with your kid!