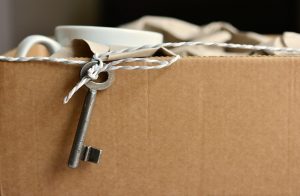 My husband and I just sold our home and oh my gosh, after 10+ years of living here we have a lot of stuff to pack up. This whole thing has been a process, but I am learning a lot! Do you have an upcoming move planned? Need some help to streamline your packing?
Learning how to streamline packing for moving may seem overwhelming, but let me tell you. Once you get it figured out, the second part of your life begins! 
How to Streamline Packing for Moving
Use Packing Cubes
Streamlining your packing by using packing cubes is helpful in that it allows you to use less boxes which is great, plus overall it takes up less space which means less hassle when moving. 
Pack up One Room at a Time
Packing up one room at a time helps the packing process go more quickly. This process becomes even easier if you start with rooms that you don't go in very often. Packing up the items you don't use as often makes the process more simple.
Get Rid of Clutter and Unused Items
Now is the time! While going through and packing up your stuff, use this time to get rid of the clutter in your home. If you haven't used an item for a significant amount of time, it's time to sell it, give it away or toss it! 
I'm not suggesting you get rid of sentimental items of course, but trust me on this, this step will leave you feeling less stressed and oh so free! Goodbye clutter!!!!
Recruit Help
Don't be stubborn and insist that you need to do this on your own. I learned the hard way that accepting help is 100% the right way to do this. I am absolutely okay with help when it comes to packing. It makes life so much easier!  
Better yet. If you have the funds to do it, HIRE help. OMG, this is a game changer.