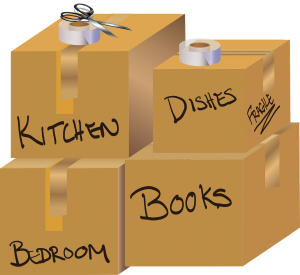 My husband and I recently put our home up for sale and within hours we had a cash offer. I'm very excited, but honestly, I didn't expect it to happen so quickly and all of the sudden I am panicking about the fact that I have to move! 
I haven't moved in years and I have way too much stuff so this is going to be an incredibly stressful month. I am trying to center myself and relax though because I know this doesn't have to be as stressful as I am making it. In an effort to destress, I'm going back on the tricks I used to calm me the last time I moved. 
5 Things to Do to Help Make Moving Less Stressful
Create a Plan
Having a plan will go a long way to making your moving process less stressful. Having a plan makes things far less chaotic and will calm you knowing that you don't have to wonder what is going to happen. 
Take Some Time to Yourself
Moving is very stressful, and you can easily lose your patience and temper in the process. To avoid this, take a small amount of time to allow yourself to go through the emotions that come with this stressful event. 
Take Care of Yourself
I know it's easy to feel too busy to eat, drink and rest as you should, but taking care of yourself is incredibly important, especially during high stress times such as when you are moving. 
Declutter First
First and foremost, make sure to declutter and get rid of the stuff you don't need before you try and pack it all up to move it. No need to move items that you don't need! 
I promise that decluttering like this will help make your move less stressful.