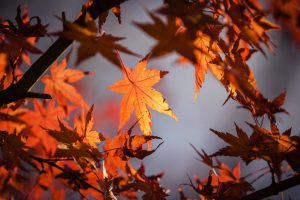 Fall will be here before you know it! Are you ready? I don't know about you, but I love to to feel like the beginning of each season is a fresh start. In order to find that fresh start feeling, I love to organize things. 
Are you looking for the best ways to get ready for a new season? These 4 organizing tips to help you get ready for fall will get you in order!
4 Organizing Tips to Help You Get Ready for Fall
Kitchen Tips
Tis the season for soups, chili and casseroles. That means that now is the time to get out the crockpot and put up the grilling tools. During the fall, I use my crockpot a lot and that typically means that I keep the crockpot out on the counters instead of putting it up all the time. 
Closet Tips
Now is the perfect time to declutter your closet! Making the shift into Autumn is the time to put away those warm weather clothes. You likely won't need those spaghetti strapped summer dresses, swimsuits, or short shorts so why not get rid of the ones you no longer want and shift the rest to the back of the closet. 
Another thing you can do is grab yourself a rubber/plastic storage tote and label it summer clothes. Place all of your storage clothes in it and stick it in the back of your closet or your favorite storage place.
I would definitely keep some shorts out for the still warm days and lounging about as well as tanks for layering.
Mud Room / Entry Closet Tips
Do you have a mud room or entry closet? Now is the time to switch up the items in these spaces so that they hold cold weather jackets and coats. 
Car Tips
Yes, we are even going to include tips for your car on this list. With the weather getting colder, be sure to keep an extra hat, gloves and an umbrella on hand so that you stay warm while on the go.