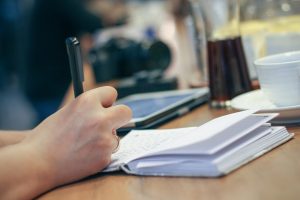 How are your finances looking these days? With the state of the world, it's easy to be stressed out and overwhelmed by the demands of life and how expensive it is. What are you doing to put yourself in a more stable situation though? What are you doing to get control of your finances?
While I am putting some tips here for things to start doing right now in order to get control of your finances, I do understand how hard it can be. I have been dirt poor with not enough money to buy groceries or keep the lights on in my past, but I made the changes below and my finances are looking a bit different now. 
4 Things to Start Doing Right Now in Order to Get Control of Your Finances
Budget
Yep, you guessed it. You absolutely have got to start budgeting. Yes, I know it's not fun and I know you really don't want to, but you really, really need to. This is hands down the easiest way to get a hold on where your money is going and making changes to that to benefit you.
Start Thinking More
You have got to start thinking more about what you are spending your money on. No more mindless buying. No more shopping days just because. It's time to recognize that just because you are a grown up doesn't mean you get to just buy whatever you want whenever you want. You still have to make smart purchases (this one was hard for me to grasp, because I am a girl who loves discounts and would happily scoop them up when I saw them, regardless of need). 
Start Setting Goals
Setting goals for your future gives you motivation to do better. We can't wander aimlessly through life without goals and expect to be financially set. Do you want to buy a home? Plan for it. Want to travel more? Start saving for that. The point is to have a goal for your money and when you have a goal, you can then learn how to accomplish those particular goals. 
Work
There's a strange thing happening lately where people don't seem to want to work very much, but that's a good thing for you. That means there is a lot of work out there and available to you! It's time to put in your time and work for what you want. If you are able to work extra hours, do so! If you want to start a side hustle, hell yeah! You really can accomplish big things if you work hard for it.