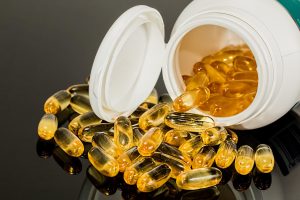 Supplements are a great way to add nutrients to your diet that you may otherwise be missing and as we have learned in recent years, they are a great way to boost your immune system. If you are like millions of other people, you likely take supplements as a boost to your diet and health regimen. 
Supplements can, however, cost a lot of money. I know that in the past my husband and I have been known to spend hundreds of dollars every month on them. I have learned though, that there are ways to save money on supplements! Want to hear more? Read on.
3 Tips for Saving Money on Vitamins and Supplements
Talk to Your Doctor
Just like with any other health change, have a talk with your doctor. We don't all need all of the supplements that are out there, so it's best to know exactly which ones you really need so you are spending money on unnecessary supplements. Your doctor can give you recommendations on supplements to take based on your current health, test results, diet, age, etc. 
While chatting with your doctor, make sure to ask them for prescriptions for the supplements that they recommend. Oftentimes you can get refunded for these purchases through your HSA or FSA. While they don't always require a prescription for these reimbursements, sometimes they do, so it's good to be prepared. 
Shop Online
I have found huge discounts on supplements when shopping at Amazon, Swansons, and several other retailers. I always make sure and stick with particular brands so that I know I am getting good quality supplements, but with this I'm sure to get them cheaper than in store. 
Subscribe and Save
Okay, back to Amazon. If you have a specific supplement that you will continue taking over time, consider ordering it via Amazon's Subscribe and Save. This is a great way to get up to 15% off of your item, plus they often have coupons available for Subscribe and Save items!