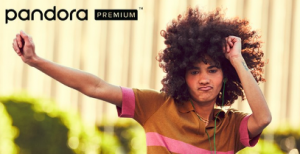 Are you a music fan? I have been listening to a lot of music lately. Maybe it's the sunshine, maybe I've just listed to all of the podcasts I can listen to, I don't know. Either way, music is where it's at right now.
If you are ready to mix up your playlist a bit. I know I am! I spotted this sweet deal for a FREE Three Month Subscription to Pandora Premium at Living Social, so I'm going to sign up and check it out!
Just scroll down until you see your deal, sign up and start listening to all of your favorites!