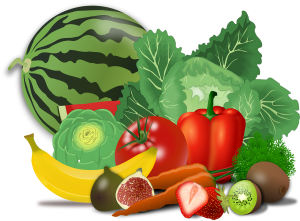 I was at the grocery store the other day and did that store aisle shuffle (you know, the back and forth that you do since you are both in the middle of the aisle trying to get out of each other's way) with an elderly woman in a motorized cart. She says to me "It's been so long since I've been in the store and I had no idea how high these prices have risen" with tears in her eyes. It was heartbreaking. 
I am not immune to these price increases. It's depressing for sure and I am oh so ready to save money on my grocery expenses. That is why I have been figuring out how to eat well while saving money on groceries. 
How to Eat Well While Saving Money on Groceries
Plan Your Meals
Meal planning not only saves you time, but it can save you a significant amount of money too! When your meals are planned out, you can shop for everything at once, buying in bulk when you need to and using coupons/sales as you can.
Shop with Sales
When does your grocery store change their sales prices? Mine does it on Wednesday. That's why I do my meal planning on Wednesdays. I like to plan my meals to go along with the sales prices. 
Grow a Garden
Fresh grown vegetables are absolutely delicious! Seriously, garden to table produce simply tastes better. I love growing my own vegetables and feeding my family that way. 
We have several food allergies in our family so keeping our family eating in a particular way is very important to us. Even though we are trying to save money, we don't really want to change our eating style and following these tips, we don't have to.