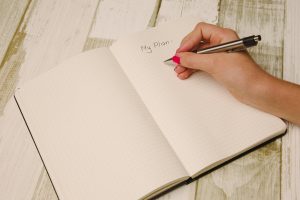 Have you ever journaled? Keeping a journal can be a huge benefit for quite a few reasons. Whether you are a parent, a student or anything in between there are many reasons why journaling can help you. 
Journaling can help you to be more successful regardless of your goals in life. This post will talk about some of the reasons you should be journaling and how it can benefit you. 
4 Reasons You Should Be Journaling
Journaling Benefits Your Emotional Intelligence
The ability to process our feelings and our thoughts help us to increase our emotional intelligence and journaling daily can help you do just that. As humans we go through a massive number of emotions daily and knowing that we need to process them in a healthy way is important. 
Journaling Helps You to Reach Goals
We have talked about this before in other posts, but one good way to be sure and reach your goals is to write them down. Just the physical act of writing them down tends to help solidify your goals in your mind. Therefore, if you are journaling about your goals and the progress toward your goals, you might just find yourself reaching those goals more quickly. 
Strengthens Your Memory
Did you know that writing things down helps you to remember them? If you struggle with remembering the things you are supposed to do or know, try journaling them and see how much it helps! 
Strengthens Communication Skills
Regardless of the leaps and bounds of technology, we still need to write things down often for communication. Journaling helps you to maintain and often even strengthen these written communication skills. This can benefit you in many aspects of your life from friendships and family to career growth.