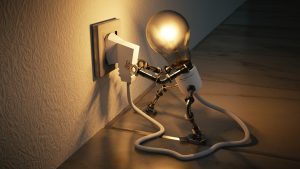 With winter in full swing, many of us are seeing our utility bills rise higher and higher. If you are on that not so exciting list of people, I feel your pain! It's easy to be overwhelmed with those bills. 
If you are looking for tips for saving money on utilities, check out this list of tips that I gathered recently. Some of these tips have been used by me and I can tell you that they do work! If you have some great tips to add to this list, let us know in the comment section below. 
Tips for Saving Money on Utilities 
Shop Around for Service Provider
Where I live we don't have the ability to do this with our power company, but I know that in some areas, you can! If you are able to do this, be sure and check out your options.  
Clear Out Your Dryer Vents
If your dryer is taking more time than it should, be sure to clear out your dryer vents well. This doesn't mean just your lint screen, but the vents throughout the dryer itself. Lint builds up and slows down your dryer, which means you need to use more electricity. 
Keep Curtains Drawn 
Yes, you can put plastic up over your windows to prevent the cold air from getting in, but I know that many people do not like doing that. If you don't want to put up plastic, be sure to keep your curtains drawn during the cold weather. It will help conserve the warmth in the house to keep your power bill lower. 
Close off all Drafts
Search your home for drafty air. If you find any, close it off. If it's around the doors, put a draft stopper down. Make sure you close off any and all vents in your home, etc.