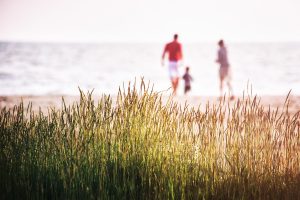 Spring break is coming up! Have you made plans yet? If you are wanting to get away, I feel you. I do too! I am so ready to take our first vacation this year. Like many others though, I'm on a budget so I can't just pick a spot to go and buy airline tickets and pay for a hotel. I have to look for deals!
If you need to look for deals too, don't worry! I have several great tips for you to save big on trips this spring. The key is to know where to look and to be flexible. Flexibility in your dates and where you go will help you find spring break trips at huge discounts. 
Spring Break Trips at Huge Discounts
Explore Kayak
If you haven't checked out Kayak yet, definitely do! They have this great feature called "Explore" where you put in your local airport and it will bring up the cheapest flights to anywhere. Cheap trips (round trip flights) from my local airport that I can find right now are $54 to Las Vegas, $115 to Miami, $96 to Denver and so much more! 
Check Groupon
I have talked about this plenty, but the thing is, Groupon is a fantastic place to find discounts on vacation ideas for any time of year! I can find cheap Vegas hotels (to go along with that sweet RT deal I talked about earlier), local camping and hotels, and even all-inclusive deals to tropical places! 
Go Camping!
Maybe it's just me, but I love camping! I actually love camping of all kinds, but I really enjoy camping at "glamping" sites or camping resorts. I like it when my kids have a playground and a pool to play in and maybe even a game room. Camping can be a ton of fun and it's pretty cheap too. I am currently looking at a camping resort for our upcoming vacation and it's only $45 per night. That's way cheaper than a hotel or vacation home.