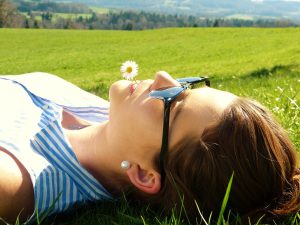 Spring break is coming up! Are you low on funds? I get it. We've all been there. If you are looking to make memories and have fun with your family, you still can! Here are some super fun spring break ideas if you are low on funds that you can all enjoy without breaking the bank.
We've all been trapped in FOMO mode. We've all worried that we aren't doing enough for our families if we aren't taking them on big trips somewhere exotic and exciting, but as it turns out, you don't need all of that. The only thing required for making great memories is a willingness to think outside of the box and the desire to have fun!
Spring Break Ideas if You are Low on Funds
Go for a Hike
There are a lot of cool places to visit, close to home! You may not even realize it, but there are often fun and unique hiking trails within just a few miles of you. Go out and enjoy them! 
Check Groupon
I have talked and talked about this, but Groupon is a great place to find deals on fun things to do near you. I once bought tickets to an Elk Farm near me for $3 each and let me tell you, it was fun! My family absolutely loved it and I spent $15 on the entire thing. 
Go Camping!
I love camping. Love it! And, in many areas, you can boondock and camp for free (these types of places also don't require reservations)! Sounds good, am I right? If your family loves to camp, you might find this to be a fun way to spend spring break. 
Have some Crafting Time
Time to put all of those Pinterest Boards to good use! Make spring break crafting time. You may be spending your time at home, but you won't be bored and you'll end up with some fun new creations!