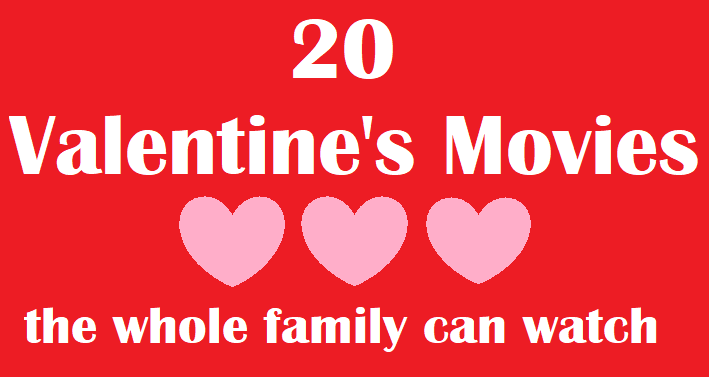 It seems more times than not, we're celebrating Valentine's Day together as a family. Which really, I love! The kids love the celebration and it's fun to see the excitement on their face when we're doing something new or different to celebrate. This year I'm going simple and we're going to make heart shaped pizzas and enjoy them downstairs while we watch a movie. So that had me putting together some Valentine's Day movie options the whole family can enjoy. Here's what I came up with:
Disney Plus
The Princess and the Frog
Wall-E
Gnomeo and Juliet
Aladdin
Cinderella
Lady and the Tramp
The Parent Trap
Enchanted
Shrek
The Princess Bride
Tangled
Stargirl
The Peanuts Movie
Beauty and the Beast
The Little Mermaid
Apple TV
Be My Valentine, Charlie Brown
Netflix
Free Rein: Valentine's Day (Netflix)
My Girl
Vudu (purchase)
Trolls
Uglydolls
The Sound of Music
Amazon Prime
Hotel Transylvania 4
The Prince and Me
Hope this list gives you some simple ideas you can throw together this upcoming Valentine's Day. You can even make it theme style and have dinner go along with the movie. For example you could watch Lady and the Tramp and have spaghetti for dinner. Have fun!