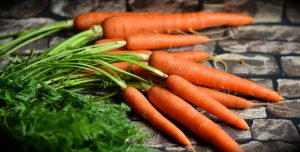 A couple of days ago we chatted about cheap fruits that will allow you to eat healthy on a budget. Today we are going to talk about some cheap vegetables that you can add to this list. Vegetables are an important part of anyone's diet. They are healthy, packed full of vitamins, nutrients and fiber to keep you fuller longer!
It may seem difficult to eat healthy on a budget, but it is so much easier than you might think it is. These healthy vegetables that are also cheap will help you eat healthy, while keeping your grocery budget in check. 
Healthy Vegetables That Are Also Cheap
These vegetables are all very inexpensive and delicious! They can really add to your dinnertime! Plus, with the health benefits they have, they will help to keep you healthy! 
Side note: With the world being what it is these days, we can all use a little bit of help building up our immune systems and adding fruits and vegetables can help to build up your immune systems!! Whoo hoo!
Iceberg Lettuce – Many people claim that iceberg lettuce has little nutritional value, but the reality is that it is a great filler vegetable, it has a high water content and it always tastes so fresh! If you want to have that fresh flavor with your meal, this is the veggie to get! In many places around the country, a head of iceberg lettuce will consistently cost between $1 – $1.50.
Broccoli – Broccoli can be eaten on its own, cooked or raw, mixed into stir fry, made into salads and so many more options! 
Carrots – Carrots are another vegetable that has great nutritional benefit on a budget. You can buy a bag of carrots for $1 in most places and you can use them in salads, soups, on their own, raw, cooked or even juiced!
Remember, the price of all produce (fruits and vegetables) change throughout the seasons, but the vegetables listed remain consistently inexpensive!